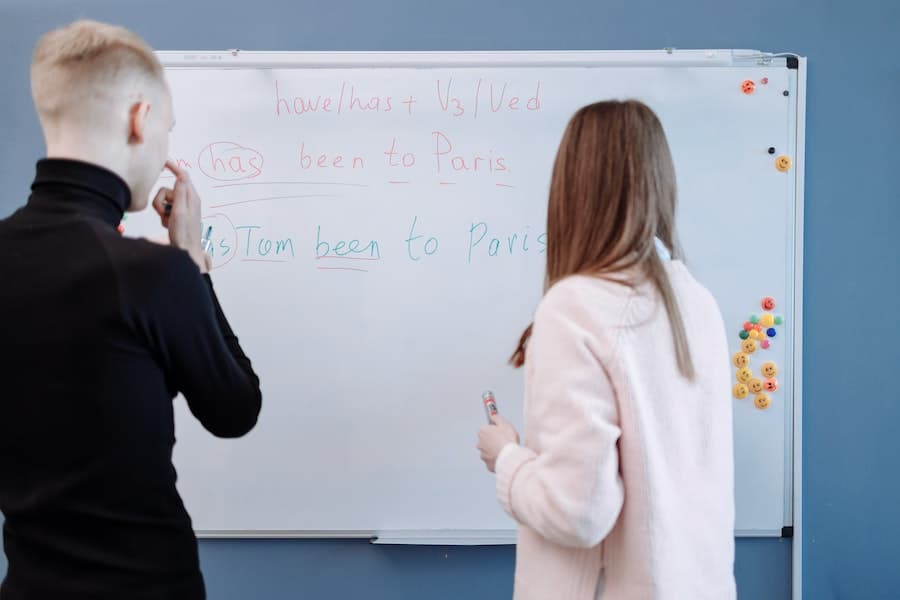 Many people love travelling abroad to learn about different cultures and experience new surroundings. Unfortunately, the standard two-week holiday doesn't always allow you to do that – and when it does, a fortnight is simply not enough. For a true meaningful travelling experience, you should spend at least six months in the new country. Unless you have a financial safety blanket, you will need to roll up your sleeves and figure out how to support your long-term travels. 
One way to achieve this is to get involved in the TEFL (Teaching English as a Foreign Language) industry which is renowned for offering numerous work opportunities regardless of your background. What is 'TEFL opportunities'? In this article you will discover more about this industry and understand if this is a viable option for your life-changing future plans.
In recent years, an increasing number of people have reassessed their priorities and established what changes they would like to implement in their lives. You might not be surprised to hear that travelling more is one of the most sought-after goals. For decades, teaching English abroad has allowed thousands of international educators to teach abroad while experiencing a life in a foreign country to the fullest. The downside of this solution is that work commitment – like in any country – would limit the amount of travelling you can do.
The TEFL industry, however, has always been able to keep up with the times and – in an era of thriving technology advancements – has quickly adapted to the needs of the new generation of language learners. Recent global events have prompted many to change the way they work, socialise, shop, and learn. As a result, the number of people attending online courses has grown exponentially.
Teaching English online offers a steady income and a rewarding and fulfilling career. The convenience of working online is that you can teach from anywhere in the world, allowing you to travel and deliver lessons from a different location every time! 
Teaching English Online: The Tools
To embark on a successful online TEFL career, several factors should be considered. Having the necessary technology is crucial, such as a working laptop with a built-in camera and microphone. Ensuring a stable internet connection is also important, as it may vary depending on the location. 
Creating a designated teaching area in your accommodation can improve the learning experience for both the teacher and students. Additionally, adding background props related to the lesson or using a dry-wipe board as a background can enhance the teaching environment.
How To Help Your Online Teaching Career Take Off
There are two main paths to enter the online TEFL industry. One option is to start an independent TEFL teaching business, which requires more than just teaching experience. It involves tasks such as setting up a website, choosing a platform for lesson delivery, and handling legal and marketing aspects. 
The other option is to work for established online schools that provide language courses through their platforms. While this option offers less freedom, it avoids the administrative work of setting up a business. Each online institution has its own requirements and support systems, so it is essential to research and find the best fit.
Which Online School To Choose
Opting to work on online platforms can be a smart move for enthusiastic teachers who prefer to focus solely on teaching and avoid dealing with the business aspect of their freelance career. There are several online companies that offer a plan to provide flexibility and support, assisting teachers in thriving in the realm of online teaching. Here are some of these companies:
Open English
With a strong presence in the Latin American market, Open English is a popular choice. Preference is given to teachers who can speak Spanish and/or Portuguese. Open English offers group and one-to-one classes for adults and juniors (ages 8-14), a flexible schedule, ready-made lesson materials, and professional development opportunities for teachers. To teach with Open English, you should be a native English speaker from North America, have at least one year of teaching experience, possess TEFL/TESOL education or training, and commit to a minimum of 10 hours of teaching per week.
S-Lessons
If you have an interest in teaching Japanese children, S-Lessons is an ideal platform. One advantage of this company is that you can set your own rate per lesson, while the platform retains a 30% commission from your fee. S-Lessons offers short lessons of 25 minutes and two course options: "Regular," where teaching materials are provided, and "Leave it to the teacher," where you are responsible for creating lessons and supplying materials. While a bachelor's degree or TEFL certificate is not mandatory, having them can be beneficial. Additionally, there is no minimum requirement for weekly teaching hours.
Lingoda
Considered one of Europe's fastest-growing edu-tech startups, Lingoda aims to actively shape the future of language learning. They offer language courses in English, French, German, and Spanish. Lingoda provides small classes with motivated adult learners, a flexible 24/7 schedule, ready-made lesson materials, and support for teachers. To teach with Lingoda, you will need a near-native level of proficiency (CEFR C2), three years of teaching experience (online or in-person), a TEFL certificate (though a bachelor's degree is not required), and a minimum of five hours of teaching per week.
Italki
This online school provides a wide range of language courses, including English. There are two teaching opportunities available. As a community tutor, you can teach English in an informal setting without needing a degree or a TEFL certificate. On the other hand, as a professional teacher, possessing a TEFL certificate or a degree in a related subject is necessary. In both cases, you have the freedom to set your own rate, but professional teachers generally earn more than community tutors.
Cambly
At Cambly, the focus is on developing fluency through informal conversations and natural language rather than formal teaching methods. One of the unique features of Cambly is the freedom to log in at a moment's notice, without a fixed schedule. They provide 24/7 flexibility for teachers. Holding a university degree and/or a TEFL qualification is not mandatory, but having them can be advantageous. Teaching experience is also not a requirement.
Get 'travel-And-Earn' Ready
The future of education is online, and English is the most learnt second language worldwide. In the TEFL industry, you can achieve your dream of exploring the world while earning money and establishing a meaningful and fulfilling career teaching English to international learners.