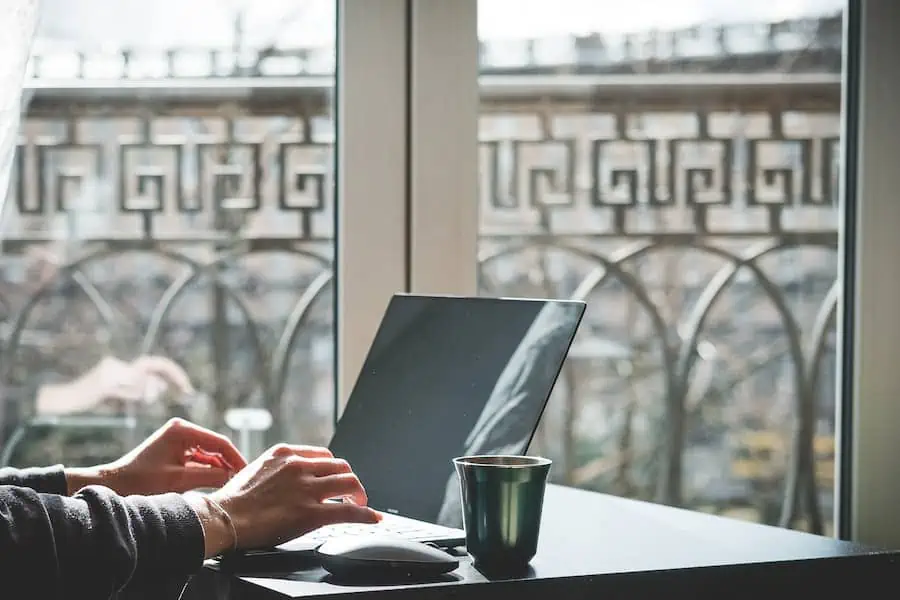 Where do I register my online business? This is a common question for business owners and a crucial one. Where you incorporate your company plays a major role in its success, so it's essential to do it right. The good thing is that it's now easier than ever to register a company, and we'll show you the steps involved.
Step 1: Choose The Business Type
The first step for registration is choosing the type of company you want. There are different legal structures, each with its pros and cons:
Sole proprietorship

: A one-man show, with the owner personally responsible for any corporate debts or judgments.

Partnership

: When two or more people agree to form a corporation and share responsibilities for managing it. The partners are jointly liable for corporate debts or judgments.

Limited liability company (LLC)

: The corporation assumes a separate legal identity, meaning the owners are not personally liable for the debts. This type of business can have many shareholders, and it's best to choose if you plan on raising money from outside investors.
Step 2: Decide Where To Register The Business
Globalization has unlocked a lot of opportunities for entrepreneurs and their businesses. You can now be in one country and register your company in another country if you wish. You can register it in the same country but in a different state from where you reside. 
Factors to consider when choosing a location include:
Taxation

: Different states and countries have different rules on taxing businesses. Some offer lower tax rates as an incentive to lure businesses, and you can take advantage of the incentives. 

Ease of reporting

: What kind of transparency does the jurisdiction demand from businesses? For example, your chosen jurisdiction might demand a detailed tax report yearly, while others may demand it only if you cross a certain revenue threshold. 

Ease of registration

: It's easier to incorporate in some states and countries than others. For instance, many countries now let you

register a company online

, while others require in-person registration.
Step 3: Choose A Name
You need to choose a name to differentiate your business from the competition. It must be a name not already registered by someone else or similar to an established trademark. It must also not contain any obscene or vulgar language.
Tips for choosing a good name include:
It should be brief and precise. This makes it easy for customers to remember.

It should be something relevant to your industry.

It should sound catchy.
Step 4: Register A Domain Name
You're running an online business, so you need a domain name that customers can visit. Most domain names end in ".COM", but there are many other extensions such as ".NET," ".CO", ".CO.UK", etc. 
You can buy a domain name from any accredited registrar. Popular registrars include Namecheap, GoDaddy, Google Domains, etc.
Step 5: Prepare Incorporation Documents
You'll need specific documents to register a company, including
Valid identification for all shareholders and appointed directors.

Proof of residence for foreign shareholders and directors.

A registered office address to receive mail about business-related matters.

Articles of association

: A legal document outlining the rules governing your corporation.

Memorandum of association

: A legal document signed by all shareholders declaring their intention to form a corporation.
Step 6: File Incorporation Documents
You must fill out an incorporation application and submit all the aforementioned documents to your jurisdiction's business governing body. These days, most jurisdictions allow you to submit these documents electronically. 
After submitting your application, the governing body will review it and decide whether to approve it. If approved, you'll receive a Certificate of Incorporation confirming that your company is now formally recognized by the government.