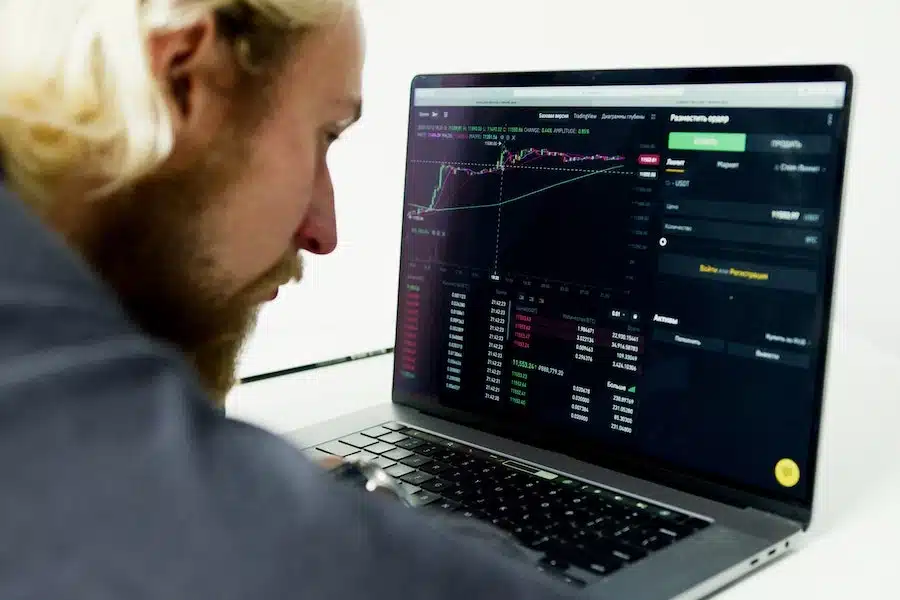 Forex is a market that enables people to trade currencies. It has been increasingly growing, making people search for reliable and trusted brokers who can help them navigate. As there are many brokers available, traders get challenged to choose the best one and use trading benefits. Examining each broker's features, here is the guide to better understanding. If you're a beginner and searching for free accounts offered by popular forex brokers, then this article is for you to provide valuable insights. 
What Is A Forex Broker Account?
As you know, all significant currency pairings, as well as several emerging market pairs, can be traded using forex accounts. A forex trader can open a certain sort of account with a retail forex broker called a forex account. There are many different types of Forex accounts that Forex brokers may offer. However, the Forex demo account is frequently the first one to be opened for free. The trader would open a funded account after testing out demo accounts with a few different dealers. Let's closely look at the most popular brokers and explore what free accounts they offer that traders can use for their benefits.  
1. IC Markets 
With IC Markets, opening a demo account, which is 100% free, is a simple procedure. All you need is a phone number and an email address. Up to 20 demo accounts may be opened, and the demo account has an infinite lifespan. Simply select the "Accounts" button in your client section to create a new account. A programmable quantity of virtual currency is offered, along with more than 2,000 trade marketplaces. The platforms MT4, MT5, and cTrader are all accessible, along with learning aids like video lessons, articles, and courses that can help you learn more quickly. Its free account also is easy to use, and you can still install EAs. If you want to learn more about their benefits and features, you can go through IC markets review by TopBrokers.com, which will provide you with unbiased and comprehensive information about them and help to make informed decisions. Additionally, you will learn more about IC Markets's trading platform from the traders' perspective, other account types, and broker's services.
2. CMC Markets 
CMC Markets offers A live spread betting, CFD, or FX Active account, which can be opened for free. Additionally, you can monitor prices and use free resources like charts, Reuters news, or Morningstar quantitative equity reports. To make a deal, though, you must first add money to your account. Spread betting and CFDs are examples of derivative products that let you make predictions about the value changes of financial assets without actually owning them. The way the two accounts are taxed is the primary distinction between them. You can create a demo account with us to practice trading with £10,000 in fictitious money. Your options include a spread betting demo account, a CFD trading demo account, or an FX Active demo account.
3. Interactive Brokers 
With affordable share prices, a sophisticated trading platform, a wide variety of tradable securities, including foreign stocks, and absurdly cheap margin rates, Interactive Brokers draws in active traders. IBKR Lite, its most recent product, provides commission-free trades of stocks and ETFs. Although Interactive Brokers has long been a well-liked broker for experienced traders, the business in 2019 introduced IBKR Lite, a second tier of service for less skilled clients. You can trade stocks and exchange-traded funds listed on American markets for free and without limits with IBKR Lite. It's challenging to beat the free transactions you'll get with IBKR Lite if you're a casual investor. However, even experienced traders who use IBKR Pro will appreciate Interactive Brokers' modest stock and ETF commission structure, which favors frequent, high-volume traders at just $0.005 per share.
4. TD Ameritrade 
With its $0 minimum, free tools and research, and several trading platforms geared toward both novice and experienced traders, TD Ameritrade is difficult to beat. The Federal Reserve Economic Database, the Center for Financial Data and Analysis, and Morningstar are just a few of the highly regarded third-party sources of data that TD Ameritrade makes available to users for free. Professional-level trading is available on desktop and mobile devices using the highly regarded thinkorswim interface, in addition to its TD Ameritrade online and mobile platforms. TD Ameritrade's customer service is unmatched, offering round-the-clock assistance through phone, text, fax, live chat, email, or social media, as well as in-person meetings at more than 250 branches. Everyone can find something at TD Ameritrade, which offers a wide range of inexpensive mutual funds and cutting-edge products. 
5. XTB
One of the largest and longest-running CFD brokers available is XTB. The majority of EU clients can invest in genuine equities and ETFs in addition to CFDs, making XTB a good option for both investors and traders. Easy account opening, convenient deposit/withdrawal options that are almost always free, and user-friendly trading platforms are all provided by XTB. Investors should be aware of the inactivity cost, which begins to accrue after a year. Additionally, some common asset classes, including options, are absent from XTB's product portfolio. Above a certain amount (usually $50 or €200, depending on your country), withdrawals from your XTB account are free.