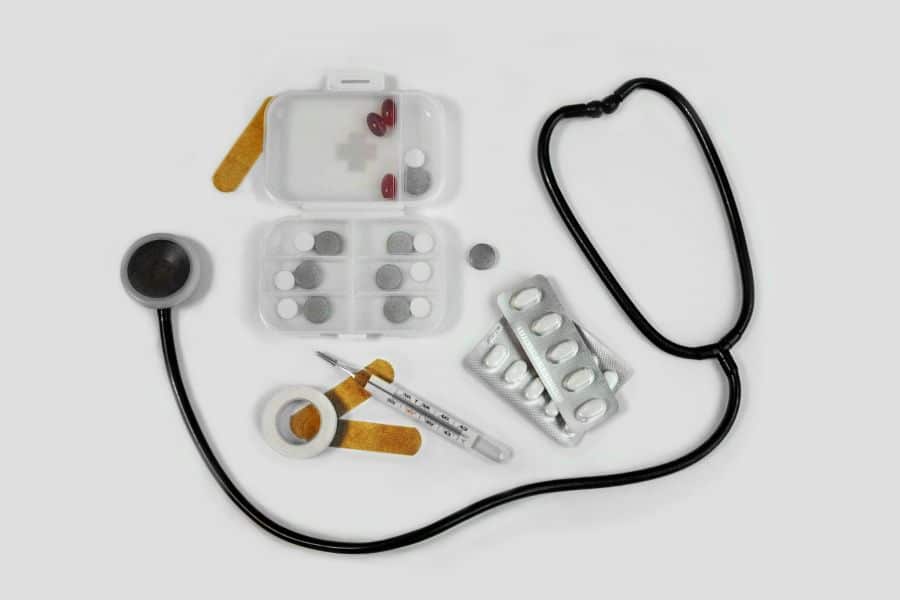 Modern medicine has come a long way in the last century when it comes to healing the human body. With advanced techniques, the use of sophisticated technology, and access to greater levels of knowledge on diseases and infections, doctors are able to treat a variety of ailments with more accuracy and better results than ever before. From prescriptions to surgery, modern medicine can heal the body quickly compared with earlier centuries. Now, let's take a look at some different ways modern medicine is helping people today get back or stay healthy.
Iv Therapy And Infusions
In recent years, IV therapy has taken the wellness industry by storm. These customized treatments deliver a powerful blend of vitamins, minerals, and nutrients directly into the bloodstream, allowing for faster absorption and more comprehensive results. From energy-boosting cocktail blends to immunity-boosting formulas, IV infusions have become a go-to option for people looking to optimize their health and well-being. As more and more individuals seek out natural alternatives to traditional medicine, IV therapy has become an increasingly popular choice. It doesn't matter if you're struggling with the aftermath of a long night out or simply looking for a way to boost your overall wellness, IV therapy may be just what you need to feel your best.
Pharmaceutical Interventions
Medications are often a saving grace when it comes to managing various medical conditions. Maybe you want to knock out a pesky infection with antibiotics or reduce inflammation and pain with anti-inflammatory drugs — in any case, there's no denying the important role that pharmaceutical interventions play in our health. These medications are designed to target specific issues and promote healing within the body.
However, note that medications can come with some risks. Before taking any medication, it's best to speak to your doctor about potential side effects and how long you should expect it to take for the medication to start working. Although pharmaceuticals have their place in modern medicine, they should always be prescribed by a professional and taken as directed.
Surgical Techniques
Surgical techniques have undergone a remarkable transformation in recent years, thanks to technological advancements and refined procedures. Nowadays, doctors have access to a variety of minimally invasive surgeries, robotic-assisted surgeries, and laparoscopic procedures that offer patients a host of benefits. By using these cutting-edge techniques, surgeons can significantly reduce tissue damage, speed up the recovery process, and leave smaller scars.
Surgeries are usually performed in a shorter amount of time than they used to be. This means that people can get back to their lives sooner rather than later. As science and technology continue to evolve, we can only expect more groundbreaking developments in the field of surgery.
Wound Care
Wounds range from minor scrapes to major traumas, and they require different levels of care. Modern medicine has developed a number of effective wound-care treatments that reduce pain, promote healing, and prevent infection. From the use of antibiotics to advanced dressings like hydrocolloid foam or alginate gel, doctors now have access to better tools for healing wounds.
Nowadays, doctors can often use topical creams and ointments to treat the area without having to resort to surgery or harsh medications. Likewise, there are a variety of products available over the counter that can speed up the healing process.
Regenerative Medicine
Regenerative medicine is a fascinating field that offers tremendous hope for the future of healthcare. The creative minds in this emerging discipline have figured out how to coax our bodies to do what they do best: heal themselves. By harnessing the power of stem cells, platelet-rich plasma injections, and tissue engineering, scientists are speeding up the healing process for a wide range of afflictions. Imagine a world where organs can be rebuilt and damaged tissues rejuvenated. Regenerative medicine could make that vision a reality, and it's exciting to think about the potential benefits for patients who are suffering from a variety of conditions.
Nutrition And Hydration
The human body is an incredibly complex and sophisticated system that requires proper nutrition and hydration to properly heal and function. Eating the right kind of foods can provide your body with the essential vitamins, minerals, and nutrients it needs to stay healthy. And staying adequately hydrated throughout the day flushes out toxins and nourishes cells.
Incorporating a balanced diet into your daily routine is just as important for healing the body as any other medical intervention. So if you're looking to speed up your recovery time, consider making some simple nutritional and hydration changes.
Physical Therapy And Rehabilitation
Physical therapy and rehabilitation can make a huge difference in someone's life after an injury or surgery. These programs are tailor-made to help patients regain strength, function, and mobility and prevent complications during recovery.
When you incorporate exercises that range from simple stretching to more complex physical activities, physical therapists can create a customized treatment plan for each patient. They can also provide guidance and support when it comes to lifestyle modifications — including diet, sleeping habits, or stress-management techniques — that could promote healing.
Pain Management
No one likes to be in pain, and it can be especially challenging for patients who are trying to recover from an illness or surgery. Fortunately, modern medicine has plenty of tools to manage pain. These include:
Non-steroidal anti-inflammatory drugs (NSAIDs)

Opioid medications

Antidepressants and anticonvulsant medications

Injections or nerve blocks

Transcutaneous electrical nerve stimulation (TENS) units
When employed correctly, these techniques can help patients manage their pain in a safe and effective way.
Mental Health And Well-Being
Mental health is just as important as physical health. Research has shown that individuals who are able to cope with their illnesses or injuries in healthy ways tend to recover faster than those who don't. The following strategies can be beneficial for promoting mental well-being:
Talking openly and honestly about your feelings and concerns

Practicing relaxation techniques such as deep breathing or progressive muscle relaxation

Seeking support from family, friends, or a mental health professional

Setting realistic goals and focusing on the positive aspects of recovery
And of course, don't forget about medication. For example, Adderall is a beneficial treatment for depression, ADHD, and other mental health issues. However, like any medication, it should be taken in consultation with your doctor. Lithium has been proven to be an effective treatment for mood disorders such as bipolar.
From IV infusions to sophisticated surgical techniques, modern medicine has revolutionized the way we treat and heal the body. But while these interventions are incredibly valuable tools, remember that nutrition, hydration, physical therapy, and pain management all have their place in the healing process as well. After all, a healthy body is a happy body.
Ultimately, the best approach to healing the body is one that takes a holistic approach, combining both conventional and alternative treatments for maximum results. So don't forget to talk to your doctor about all your options and find the right balance of interventions for you. With a combination of modern medicine and lifestyle changes, you can get back on the path to health and wellness in no time.