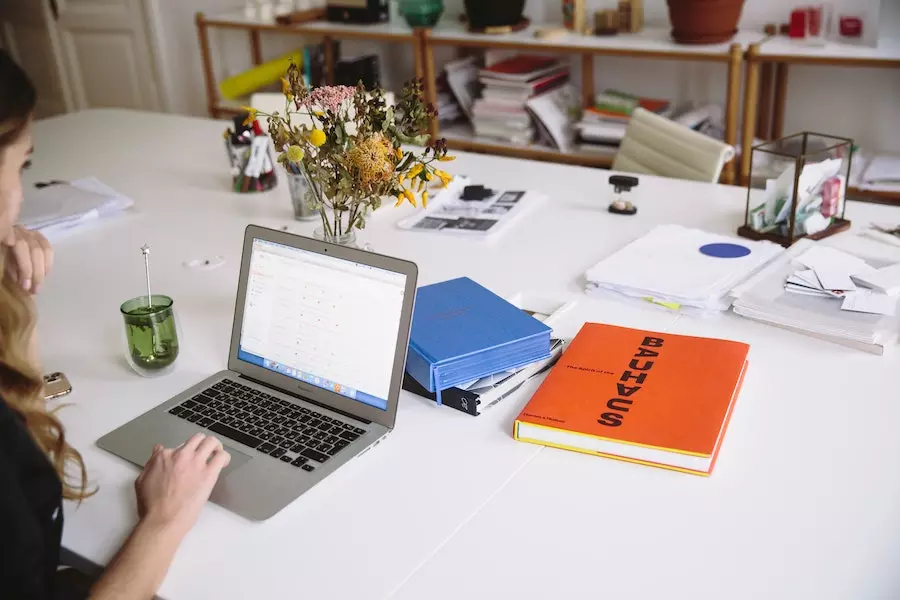 Countless companies today benefit from the use of HR software. This software helps the management team oversee all aspects involving the workforce. The program might allow the HR team to track performance, attendance, benefits administration, and more.
A comprehensive HR toolkit automates many processes while reducing paperwork. With the use of these programs, companies find their HR departments can move toward more strategic work. This program also benefits employees, increasing productivity and engagement in the process
Employee Tracking
Most employees today receive vacation time. When they wish to use this time, they put in a request with a manager. The HR software makes it easy for all parties. When the employee enters the request, the manager can check the calendar to see if other employees have asked for the same dates off. If they have not, the request can be approved immediately. When other workers have already taken those days off, the HR manager can deny the request.
Sick Days And Personal Leave
In addition to vacation time, many employers offer workers sick days and personal leave. While these days often aren't planned ahead of time, the HR manager needs to track them. The software can record these absences quickly and easily. In addition, the reporting features found in these programs make it easy for the HR manager to print staff attendance charts and make changes where needed to reduce absence levels.
Document Management
The HR program allows the company to issue, track, and store documents related to employment in one centralized location. This includes documents for each worker as well as company-wide documents, such as rules, policies, and procedures. The use of this program ensures every person working for the organization has the latest information at their fingertips.
Documents may be shared with an individual, a group, or the entire organization. The program also makes it easy to track which workers have opened and read the document and which have not. This feature allows for increased accountability and understanding.
Task Management
Employees often must collaborate on projects. A significant amount of time can be wasted when employees must check in with each other to get status updates. An HR program often includes a task management feature to eliminate the need for manual check-ins. HR departments find this feature to be beneficial.
The program allows the HR team to delegate tasks, set and send reminders, and create message boards and to-do lists for various groups or departments. Reports can be issued sharing the progress of tasks, and the HR team determines who receives which notifications. Doing so simplifies communications while boosting productivity.
Training Management
A well-educated workforce benefits any organization. Ongoing training is essential to achieve this goal, and HR departments need a way to track which employees have undergone specific training and who needs to complete the training. In addition, it allows HR managers to see where more training is needed.
With an HR program, the management team may add courses that fulfill the needs of the organization. The software makes it easy to track which employees have completed the courses. The same program may also allow employees to provide feedback about the courses they have taken so the HR team can make improvements for future attendees.
Increased Compliance
The centralized database containing all employee information increases compliance. Onboarding processes are more accurate because they are automated. The program also automates training processes to ensure all employees are informed of the latest rules and regulations. Automated reminders and alerts make it easy for the company to comply with local laws and regulations.
The reporting and analytics features found in most HR programs help business owners identify strengths and weaknesses when it comes to compliance. With their use, a company can ensure it keeps up with all changes.
Self-Service Options
When choosing a program, companies are encouraged to look for one that allows employees to handle many tasks independently. The employee can access company-wide documents if they have questions or review policies regarding training, time off from work, and more. They won't need to speak with the HR team to get the information they need because it is readily available in the HR program.
Furthermore, employees have access to their data. They can update it as needed and respond to queries from the HR team within the program. The software may also be used to fill out appraisal forms and complete other simple tasks.
Streamlines The Hiring Process
Onboarding an employee takes time. In the past, HR managers could spend countless hours handling this process. The program makes it easy to track employees. HR managers have more time for recruiting top talent, as the program takes on mundane tasks.
Managing Performance
A business is at its best when employees are happy, engaged, and productive. Employees appreciate receiving feedback as they know where they are doing well and where they need to make improvements. The use of the program drives employee productivity and engagement.
Managing Employee Pay And Benefits
Tracking staff pay and benefits is an essential task for any business. An HR program with integrated pay and benefits management tool makes this process easy. The HR team can see exactly what each employee makes and any rewards they have received in a central location.
HR managers begin may importing pay information for each employee. They can then assign bulk benefits to the entire workforce before handling benefits reserved for certain employees. Employees may also see their personal information regarding pay and benefits, although they will not be able to access this information for others in the workplace.
A comprehensive HR toolkit is beneficial to any organization. The key lies in finding the right program for the company, as needs differ. If help is needed in doing so, turn to a third-party provider. They work with companies to narrow the various technology options. With their help, every company should be able to find an HR program that simplifies daily operations and allows focusing on other areas that will grow the business and increase profits.