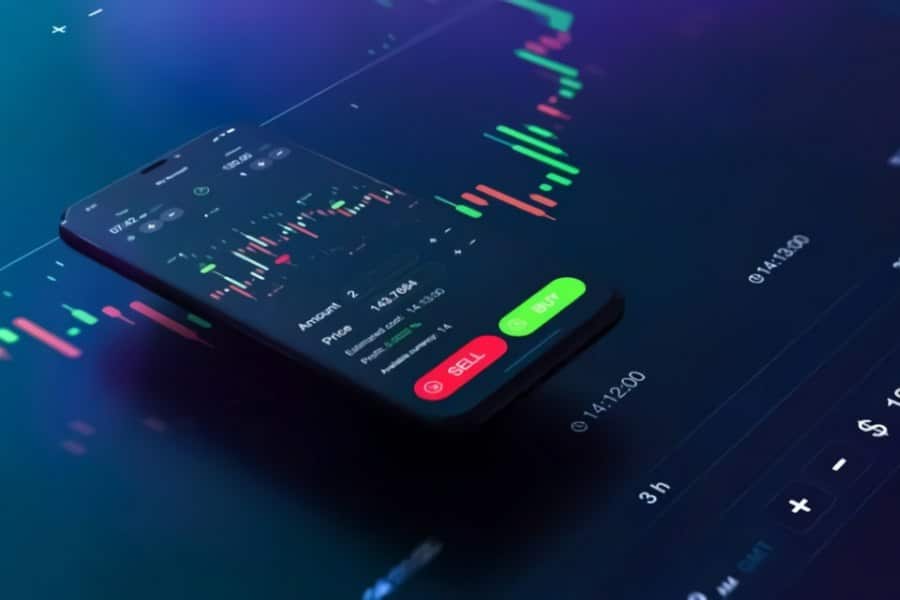 The cryptocurrency craze hasn't gone anywhere. Bitcoin and other digital coins had their fair share of struggles last year, transforming investors' nightmares into reality when major banks and cryptocurrencies collapsed, but they started the year on the right foot, and they're witnessing growing acceptance throughout the world. These days, more and more future-oriented individuals are opening accounts on exchanges like Binance and learning how to buy and trade Bitcoin and its counterparts, as the king of cryptocurrency made the headlines when it surpassed its $30.000 threshold, bringing its competitors up with it.
When starting your cryptocurrency journey, you may be tricked into thinking that a user-friendly interface and a variety of tradable coins are everything that make a cryptocurrency platform worth using. However, there's more to a platform deserving of attention than these features.
With such a great variety of providers, you should always consider the following attributes before selecting the one where you will place orders.
Assess The Provider's Security
The failure of several notable cryptocurrency exchanges has recently made waves in the cryptocurrency world, and now, successful ones face pressure to improve their security practices. Thus, one of the crucial considerations when selecting a cryptocurrency platform lies in its security approach.  
Numerous options are available, each with its features and tools, making it challenging to find one that will best protect your assets from security threats. But those with a track record of prioritizing the safety of users' data and funds and who enjoy a solid reputation are the ones you should turn your attention to.
Before committing, take time to analyze the provider's history of security breaches and related incidents. If they've been involved in such detrimental occurrences, research their response to them, how they fixed the issue, and their approach to the failures of the important exchanges that took place throughout time.
Ensure There's Enough Liquidity
There's no doubt that enough liquidity is the foundation of trust among cryptocurrency holders. In the financial world, it can safeguard participants from the impact of price fluctuations and stabilize the market.  
However, when it comes to choosing a cryptocurrency platform to start your journey, the level of liquidity is an important factor to look at. It's important to find one that does well in this regard and enables you to quickly convert your money into cryptocurrencies and vice versa, without paying huge fees. This is especially essential as the coins' prices fluctuate greatly, providing opportunities to make a quick buck if you're investing at the right time before they rocket to the moon.
Additionally, a high level of liquidity is a sign that the exchange serves a large number of users. This plays a role in the pricing established and how much you'll pay for your holdings. For instance, an asset with great volume in trading activity will enable you to cash in at a competitive price.
Consider The User Experience
Indeed, the user experience plays a significant role in your cryptocurrency game. You want an exchange that makes it easy to place orders, trade, and withdraw. This means that it employs user-friendly design principles and is easy to navigate, using concise and clear language that enables a seamless experience. A clutter-free design will help you find what you're looking for more easily, so you'll spend less time roaming around.
Check if the exchange's interface is optimized for more devices, like laptops and desktops, because you'll likely want to use it on more than your mobile.
Additionally, the chosen exchange should straightforwardly provide information to minimize your risk of making mistakes. A reliable platform will offer real-time trading data, including market trends, price charts, and all sorts of other needed information, presented in a manner that's easy to grasp and use, like graphs.
Research The Exchange's Reputation
For more peace of mind, check the reputation and reviews before starting to use the cryptocurrency exchange. This way, you ensure you use the most reliable application that works to your advantage. You have a wide variety of sources to help you gain a clearer picture of the chosen provider. For instance, you can get a sense of it by looking at reviews on digital asset review websites. Additionally, you can gain insights from professionals with experience in the domain or people in your network.
Reviews and reputation have a great say in your choice, and making sure you take them into account will future-proof your journey.
Examine The Asset Selection
With cryptocurrency rising to fame and widespread adoption, there are now more than 10.000 different digital coins you can buy and trade. However, there's no such thing as an exchange that offers them all. If a newly released token has caught your attention and you want to invest in it, you should first check if the platform chosen provides it or plans to include it in its offerings soon. Generally speaking, cryptocurrencies with a larger market capitalization are more likely to be provided by the largest and best-known exchanges.
Check The Fee Structure
Typically, cryptocurrency platforms charge a fee whenever you place an order, make a withdrawal, or trade assets. Every provider has a commission for operations, which can differ depending on the transaction type and the chosen payment method. There are more ways to buy cryptocurrency, including p2p transactions or credit cards. Therefore, you should analyze these factors before you place your order.
Check The Geographic Restrictions
Last, but not least, see if the exchange you've eyed serves the residents of your country. Even though cryptocurrencies are virtually borderless, not every exchange operates in every region. If the one you've eyed is unavailable in your area, then you won't be able to use its services, as there are different regulations and restrictions in place.
Summing Up
There are numerous cryptocurrency exchanges available, each providing different interfaces, functions, and experiences. Look beyond the fee structure and how appealing the interface is because more factors impact your cryptocurrency journey, like the security and liquidity of the exchange. Researching the best alternative shouldn't take much time, considering you make a minimal effort to tick off the list of considerations above.