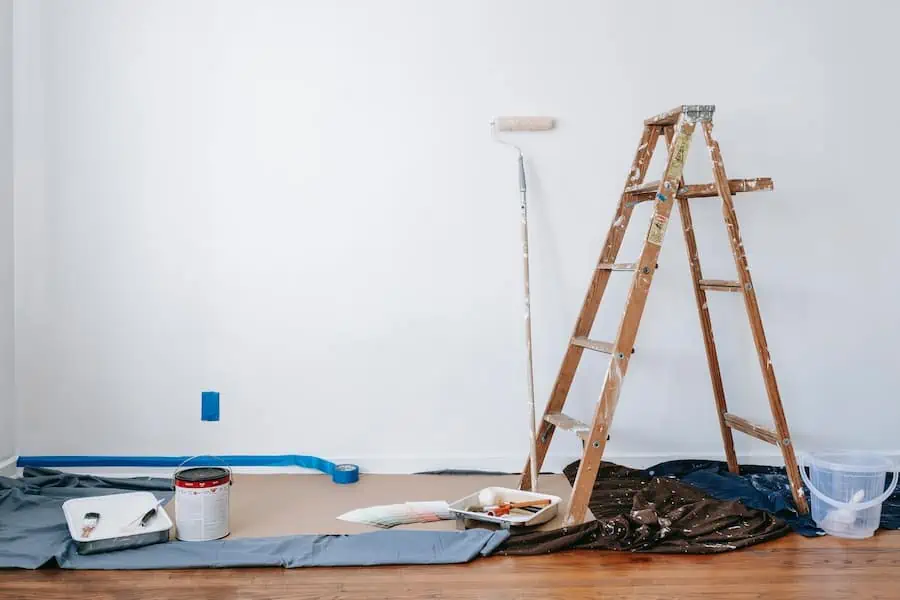 Consider home updates? Home remodeling can be both exciting and daunting at the same time. As a homeowner, you might have scrolled through multiple sources for home design, recent trends in interior décor, and even local contractors' platforms. Finally, you feel ready for long-anticipated home renovations, be it kitchen renewal, bathroom updates, or post-damage remodeling.
Inspired by polished Pinterest images and design magazines, you might consider home transformation as an easy go. There are several frequently-encountered mistakes many homeowners make, though. Read the house remodeling checklist below to avoid the frequently encountered pitfalls.
Budget. Determine the budget early and be practical. It stands to reason that you want to know the total cost of your project, including contractor's fees, permits, moving expenses, and so on. Everyone is well aware that significant home improvements are pretty costly, so do not underestimate the overall costs. Besides, the market for building materials is volatile, so certain supplies might change in price. Thus, get ready so that renovation can cost a bit more than initially expected.  
Do: Prepare an additional 20% for any unforeseen expenses. No one homeowner wants to freeze the project and continue living in the messy home for no other reason than insufficient funds to complete the work. Thorough estimation is precious; unfortunately, the present-day unstable economic situation impacts costs notably.
Don't: While choosing a contractor, do not go with the lowest quote offered — scams often use unrealistic low estimates to allure naive customers.
Trends. Breathtaking design solutions from industry-specific magazines, Instagram, and Pinterest definitely influence our decisions. They can be a great source of inspiration but they should not navigate you away from your ideas and preferences. Well-designed home has a higher market value compared to a house accomplished within a short-living design trend.   
Do: Write down your design ideas and the functionality you need. Discuss with a contractor your priorities and possibilities within the settled budget. Experienced pros will help you to determine the necessary parts of the projects within your financial limits. Smaller details, like cosmetic and décor elements, can be added later.
Don't: Avoid applying design solutions seen online to your home without proper measuring and consulting pros. Remember: trends come and go. Prioritize functionality and your unique style. 
Functionality. First of all, a home should be comfortable for living in. While considering house renovations, take note of 'home traffic' before you finalize a new layout. For instance, outlet placement is also important, let alone doors or windows transition.  
Do: Modern technologies and materials allow the creation of functional design solutions. Make your home a welcoming space where family members can relax and share joy and warmth.  
Don't: Don't let the exterior dominate over comfort. The Instagram-worthy new design is useless if you don't feel comfy and have to sacrifice a lot of your time to house chores; i.e., if you have young kids, go with easy-to-clean and durable materials.
Safety. Home remodeling can be overwhelming. While you are more focused on the exterior, don't forget about safety issues. Renovation is a solid reason to check and update a plumbing system and wiring. If you change the flooring, ensure the foundation and subflooring are in good condition. If any damage is revealed, consider repairs as the first priority. Safety and reliability of the construction, as well as electrical and plumbing systems, will help you to avoid mess and extra costs for fixing it later.  
Do: Adjust your homeowner insurance policy if needed. If any wiring or plumbing issues, such as worn-out pipes or wires, are revealed in the process, allocate your extra budget (Remember, you'd better prepare an extra 20%?) to fix unforeseen problems immediately to avoid potential risks.
Don't: Never skip or neglect structural, electrical, and plumbing imperfections. Of course, you might feel devastated with unpredictable expenses but frustration can skyrocket if you have to deal with water or fire damage of your freshly renovated home due to your reluctance to replace a wire or repair a worn-out pipe.
Appliances & Furniture. If you replace appliances and furniture, do not delay buying appliances, and do not hurry with new furniture items.
Do: Select energy-saving appliances beforehand, so the layout can be planned considering the size of the equipment. This is particularly important if you consider kitchen remodeling and think of a built-in dishwasher or an oven.
Don't: Don't purchase new furniture too early. While discussing a project with a contractor you can change or adjust the initial plan and the color scheme.  
Contractors. The choice of a house remodeling contractor is crucial. Take your time and ask friends, neighbors, and colleagues for references. Check online portfolios and customer reviews. Make sure a chosen contractor is fully legit and has a license, a valid address, and is registered in professional associations or unions. Request a free quote and discuss with a contractor your vision of the project. A qualified remodeler will estimate your project and develop a schedule.
Additionally, an experienced local contractor is well aware of existing local building codes, so you will be relieved of the headache associated with getting required permits — most reputable contractors take care of this aspect. In the case of post-damage remodeling, trustworthy contractors undertake the responsibility to negotiate with your insurance provider and help to file claims.
Do: Opt for a licensed local house remodeler that provides fully-certified services and has a well-established reputation confirmed by positive customer feedback.
Don't: Never select a contractor based on a single promotion or a sponsored post you've seen on social media or TV. Avoid contractors that offer suspiciously low estimates. Avoid remodelers that change their legal addresses or names often and demand large cash deposits — most likely they are scammers.
By any means, house remodeling is a wise decision. When done properly, it not only refreshes the home interior and improves functionality but upvalues the house's market value too. So, keep all the above-mentioned Dos and Don'ts in your mind and go ahead. Good luck!