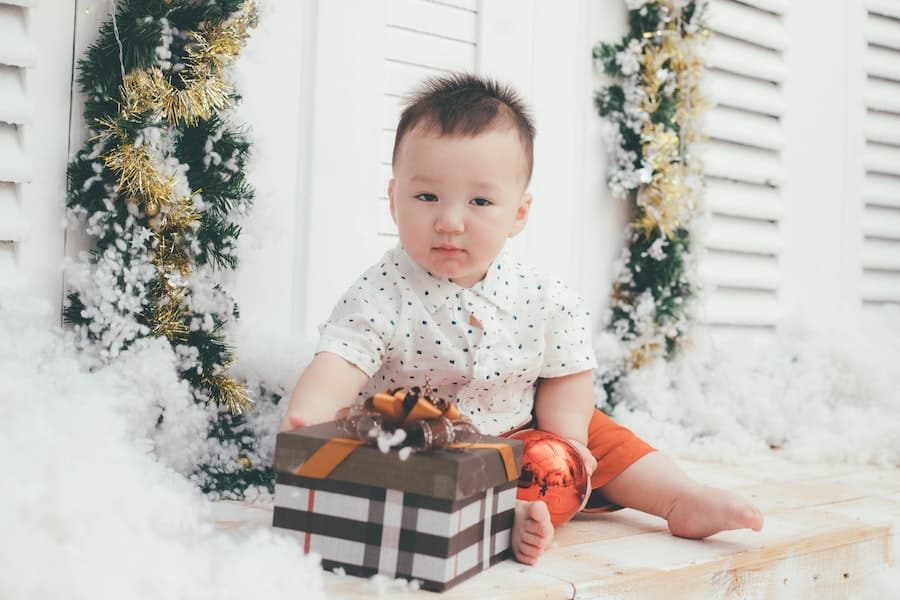 In a world where we celebrate individuality, there's no better way to honor a soon-to-be mom than by tailoring her baby shower gifts to her unique zodiac sign. If you're shopping for a Libra mom-to-be, you're in luck! 
You're about to uncover seven delightful gift ideas that perfectly harmonize with the Libra woman's sense of style, love for balance, and social nature. Strap in, stargazers and baby shower shoppers, so we can start this cosmic journey.
The Balanced Libra Momma: A Look Into Her Personality
Libra, symbolized by the scales, is the zodiac sign that seeks equilibrium in all aspects of life. Libra moms are no different — they strive for a balance between their personal life and motherhood. 
Being ruled by Venus, the planet of love and beauty, they have a well-developed aesthetic sense and a love for stylish items. But it's not all about the appearance for them. They yearn for functionality just as much. 
Social butterflies by nature, Libras thrive in interactive environments and enjoy connecting with others. The perfect gift for a Libra mom? It's all about merging style with practicality and adding a dash of social charm.
1. A Chic Baby Carrier
Libras are social butterflies who enjoy going out, meeting friends, and attending gatherings. And they want their little one to be a part of their social life! A chic baby carrier is the perfect blend of style, practicality, and sociability. 
The carrier enables the Libra mom to keep her baby close while engaging in her usual activities. It also allows her to maintain her stylish flair. She'll love the convenience of a hands-free option that also lets her baby partake in the world around them.
2. Nursing Clothes
The simple, sophisticated balance between fashion and function that nursing clothes offer appeals to every aspect of a Libra mom's personality. Not only do they provide the convenience of easy nursing access, but they also maintain a sense of chic even amidst the demanding role of motherhood. 
For the Libra momma, nursing tops and bras embody the harmony of style and function she seeks. They come in various designs, too — from vibrant patterns that match her dynamic personality to minimalist ones for those serene days at home. It's more than just a piece of clothing; it's a blend of practicality and fashion that she will definitely appreciate.
3. Aesthetic Diaper Bag
What's more fitting for a Libra momma than an aesthetic diaper bag? It's not just any old bag but a trendy accessory that holds all the essentials for baby care. From diapers and wipes to an extra set of clothes and feeding bottles, she can carry everything she needs while looking effortlessly fashionable. 
This kind of thoughtful blend of style and functionality is what Libra moms live for. Plus, the bag can be a great conversation starter at her next mom's coffee meet-up.
4. Designer Baby Clothes
A Libra momma has a keen eye for fashion, which also extends to her baby's wardrobe. Designer baby clothes are the ultimate fusion of style and comfort she'll adore. Yes, babies do grow out of their clothes quickly. 
But who says the little one can't be trendy while they're at it? Look for baby clothes that are made of high-quality materials, ensuring utmost comfort for the baby. It's a winning combo — designer baby clothes are the perfect gift that aligns with a Libra mom's desire for chic yet comfortable items. 
5. Baby Memory Book
Libras are all about harmony and connection, so a baby memory book hits all the right notes. It's not just a book — it's a beautiful canvas for preserving precious moments, milestones, and memories. Each page turned is a step back into a time filled with laughter, joy, and maybe a few (happy) tears. 
The Libra mom can also share this book with family and friends, promoting her love for social interaction. It's the perfect way to help a mom-to-be and her soon-to-be-born little one write their story together.
6. Baby Sleep Soother
A baby sleep soother — featuring soft lights, calming sounds, or gentle music — offers just that. It's an ingenious gadget that encourages healthy sleep patterns for the baby. And when the baby sleeps well, so does the mom. This soothing harmony aligns perfectly with a Libra mom's yearning for balance and peace.
Tip The Scales With These Great Gifts
Each of these gifts captures the essence of a Libra mom's personality, making them all the more special. We hope this guide helps you in choosing the perfect gift that caters to the balanced, style-savvy, and sociable nature of the soon-to-be Libra momma. 
There's nothing like a personalized gift to make an occasion memorable. And when it comes to finding the perfect gift for a baby shower, you're not just giving a gift to the mother. You're giving a gift to a little one you haven't met yet, so making sure your gift really resonates is a great way to start that relationship off on the right, teeny-tiny foot.