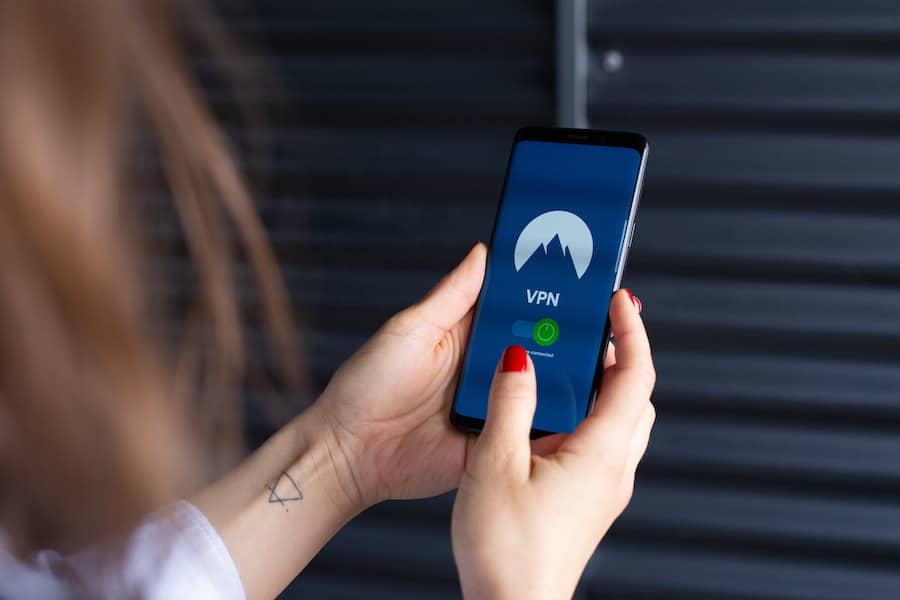 In today's digital landscape, safeguarding your online presence has never been more critical. With the market flooded with numerous VPN providers, choosing the perfect one can be quite a challenge. This comprehensive comparison aims to shed light on the features of two reputable VPN services, PureDome and Surfshark, helping you make an informed decision tailored to your unique online security requirements.
PureDome – The Business VPN
PureDome is custom-made to cater to the demands of businesses and remote teams, seamlessly integrating advanced cybersecurity features. Its standout feature is the provision of dedicated static IPs, ensuring secure access with precise IP-based controls—an invaluable asset for protecting sensitive resources. PureDome simplifies team management by offering centralized controls for permissions and groups. Features such as role management, device posture checks, and Identity Provider (IdP) integration enhance overall security. An internet kill switch adds an additional layer of protection, and its user-friendly applications for major operating systems make it accessible to all. PureDome goes the extra mile by enabling users to bypass blocked regions, ensuring uninterrupted and secure connectivity. With a steadfast focus on network security, PureDome addresses critical concerns, making it a robust business VPN solution that safeguards assets and fosters a secure network environment, thereby enhancing productivity for remote teams worldwide.
Surfshark – A Consumer-Centric VPN
In contrast, Surfshark is geared toward individual users and families, prioritizing online privacy and security. Its mission revolves around empowering users to access restricted content, websites, videos, and applications by encrypting internet connections with advanced security protocols. Surfshark is best described as a consumer VPN rather than a corporate solution.
Server Network and Coverage:
PureDome:
PureDome boasts a widespread global network of servers, thoughtfully positioned across more than 70 strategic locations worldwide. This extensive network ensures reliable performance with minimal latency, guaranteeing swift and secure connections, regardless of your team members' geographical locations.
Surfshark:
Surfshark offers an extensive server network covering over 100 countries. Surfshark ensures reliable access to a wide array of global content, providing a stable VPN connection that allows users to engage in online activities such as gaming, content streaming, and global connectivity.
Speed and Performance:
PureDome:
Acknowledged for its consistent and dependable connection speeds, PureDome places significant emphasis on optimizing server performance. This results in a seamless online experience, characterized by smooth streaming, lag-free business operations, and rapid file and data downloads. Whether you're working remotely or in an office setting, PureDome ensures a seamless online experience for teams and businesses alike.
Surfshark:
Surfshark also delivers reliable connection speeds suitable for various online activities. Although it may not match the lightning-fast speeds of PureDome, Surfshark offers a smooth and secure online experience sufficient for the needs of an entire family.
Security and Privacy:
PureDome:
Privacy and security are paramount for PureDome. It implements robust encryption while offering advanced security features. Users benefit from military-grade encryption, which guarantees the confidentiality and security of online data. Additional features such as a kill switch and DNS leak protection bolster overall security. Advanced functionalities like device posture checks, IdP integration, secure web gateways, and reporting and logging capabilities position PureDome as a robust Zero Trust Network Access (ZTNA) solution for businesses.
Surfshark:
Surfshark is equally dedicated to user privacy and security. It employs AES-256 encryption and strictly adheres to a no-logs policy. While Surfshark offers strong security features, it may not provide the advanced capabilities required for complex corporate networks. However, for individual users, Surfshark guarantees online anonymity and data protection. Surfshark claims to be able to protect your 'digital life' securely.
Ease of Use:
PureDome:
PureDome offers user-friendly applications that are compatible with a wide range of devices, including Windows, macOS, Android, Linux, and iOS. Its intuitive interface caters to both beginners and experienced users, allowing for effortless navigation and customization of VPN settings. Moreover, PureDome provides a centralized admin dashboard that streamlines tasks such as team member management, team organization, gateway assignment, and license management.
Surfshark:
Surfshark presents user-friendly apps designed for various platforms, ensuring accessibility for individuals with varying levels of technical expertise. Connecting to a Surfshark server is as straightforward as clicking a button, offering convenience for individual users, regardless of their location or device.
Customer Support:
PureDome:
PureDome offers responsive customer support through multiple channels, including live chat, email, and an extensive knowledge base. Knowledgeable support agents are readily available to assist with inquiries or technical issues. The support team operates 24/7 via live chat on the website and console, with a quick first response time, ensuring prompt assistance for sales and post-sales support tickets.
Surfshark:
Surfshark provides customer support through live chat, email, and phone. Users can rely on 24/7 live chat support for assistance whenever needed.
Price and Value:
PureDome:
PureDome offers centralized and scalable pricing, allowing users to pay only for the services they require, without the limitations imposed by predefined packages. There's no need to manage separate accounts for individual members or teams, as all gateway licenses and user accounts can be managed from a single dashboard.
Surfshark:
Surfshark is designed as a consumer VPN service and is priced accordingly. It ranks among the most affordable consumer VPNs, and its combination of features, security, and user-friendliness makes it a valuable investment for individuals looking to secure their online activities.
Features and Capabilities Comparison:
Here's a succinct overview of the features and capabilities of PureDome and Surfshark:
PureDome: Teams and Businesses, including SMBs and large enterprises.
Surfshark: Individuals and families, frequent travelers, digital nomads, and streamers.
The Final Verdict:
In this PureDome vs. Surfshark comparison, both VPN services offer unique strengths that cater to different user needs.