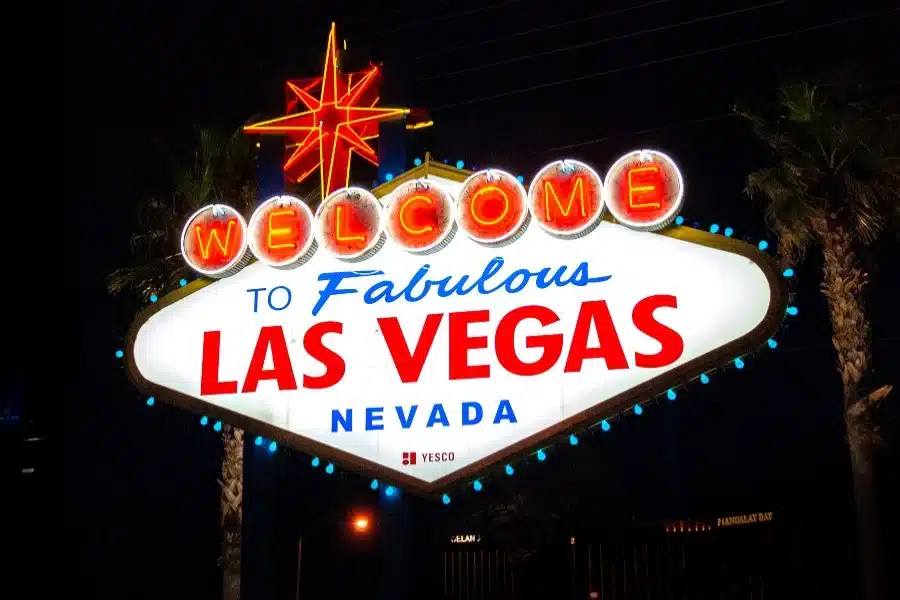 Enjoy fun shows and activities during a weekend in Las Vegas
Las Vegas is one of the best places to visit on a weekend getaway trip. You can experience first-class shows, restaurants, hotels, spas, tours, hiking trails, and more. The best part is you don't need to spend much money to have these experiences. All you need are affordable travel opportunities to Vegas. 
Below are the top eight things to do in Las Vegas on weekends.
1. Attend A Show
Weekend tourists should attend at least one show in Las Vegas before they leave. Go and see a show in one of several genres, such as comedy, action, magic, illusions, hypnosis, musical tributes, mystery dinner theater, and more. Sometimes you can even find shows with multiple genres in one, such as comedy magic and action-based dinner shows.
Weekend shows in Las Vegas have the highest production values and ticket demand. So reserve your tickets a few months in advance if you wish to attend a weekend showing of hit productions like Bill Maher, Jerry Seinfeld, Criss Angel Mindfreak, Australian Bee Gees, and Blue Man Group. 
Exploring the vibrant Las Vegas Strip and its world-renowned shows and casinos is just one of the many exciting things to do in Las Vegas at night.
2. Stand In Front Of The Las Vegas Sign
The famous "Welcome to Fabulous Las Vegas, Nevada" sign is what you see entering Las Vegas Boulevard. This iconic sign is a major tourist attraction millions of people want to visit each year. If you get photographs of yourself in front of the Las Vegas Sign, you can share them with your friends and family back home and make them jealous of your experience. 
3. Walk The Las Vegas Strip
The Las Vegas Strip is a specific 3.5-mile-long section on Las Vegas Boulevard containing the best hotels, restaurants, shows, and venues in the world. It is the stretch of road alongside famous structures like the Luxor Hotel's 30-story pyramid, the Bellagio Fountains, the Mirage's Volcano, a 550-foot Ferris wheel, and more.
If you're looking to plan a trip on a budget, the Las Vegas Strip can be a great destination option. You don't need to spend money while walking on the Las Vegas Strip. Simply witnessing the iconic buildings and sites should be enough of an overwhelming experience. Besides, some attractions on the Las Vegas Strip are free, such as the erupting volcano at the Mirage and the illuminating water fountain at the Bellagio.
4. Titanic: The Artifact Exhibit
Over 25 million people have visited the Titanic: The Artifact Exhibit in Las Vegas. It is a museum dedicated to the famous tragedy concerning the legendary ocean-liner named Titanic from the early 20th century. 
When the shipwreck site was found in the 1980s, over 250 actual artifacts were found and removed from the sunken ship. Now you can visit the Titanic: The Artifact Exhibit to see these artifacts up close and in person. It doesn't matter the age of your group members because this museum is an educational and thrilling experience for children and adults. 
5. Play With An Excavator Machine
How many places outside Las Vegas would let an average person play around with a large excavator machine? The answer is probably not too many. But that is what makes Las Vegas so special because you can do things there you cannot do anywhere else.
Dig This is a Las Vegas attraction where you can operate an excavator machine within a five-acre theme park. You have the freedom to mess around with the controls while learning how to operate your machine. 
The machines for play include a Caterpillar hydraulic excavator and a Caterpillar track-style bulldozer. There is no better feeling than heading to Las Vegas on the weekend and controlling heavy machinery.
6. Flamingo Habitat
The Flamingo Habitat is a tropical 15-acre paradise in the Nevada desert at the Flamingo Hotel on the Las Vegas Strip. It is a faithful recreation of a Florida tropical environment with turtles, pelicans, swans, koi, parrots, and hummingbirds. In addition, several Chilean pink flamingos can also be seen walking around the aquatic landscape and feeding on other marine life.
Guests can attend an educational presentation every morning about the various aquatic species found at the Flamingo Hotel. So if you'd like to get an education on marine life during your weekend trip, stop by the Flamingo Hotel on Saturday or Sunday morning. 
7. The Fremont Experience
The Fremont Experience is associated with Old Las Vegas and Downtown Las Vegas. It is an entertainment district featuring five blocks of historical sights and attractions resembling the classic look and feel of Las Vegas. There is even a pedestrian mall with a 1,500-foot-long video screen and a 550,000-watt sound system hanging over the stores. It is the biggest video screen worldwide.
Again, it doesn't cost anything to enjoy the Fremont Experience. The only things that cost money are theater shows and ride activities like the ShotZilla Zipline over Fremont Street. But if you want to walk around and admire the views, you can do that for free.
8. Eat At A Buffet
Las Vegas offers numerous dining options, and all of them are spectacular. However, if you only have a weekend in Las Vegas, you should attend a buffet for breakfast, lunch, or dinner. Then you can enjoy several culturally inspired cuisines in one sitting, such as Chinese, American, Korean, French, Italian, and more. 
Las Vegas has the best buffets in the world, including the Buffet at Wynn Las Vegas, Market Place Buffet, the Bacchanal Buffet at Caesars Palace, and the Bellagio Buffet in the Bellagio Hotel. Many have seafood, beef, chicken, eggs, rice, sausage, and all kinds of delightful breakfast, lunch, and dinner meals.
Conclusion
You can have many interesting and exciting experiences during your weekend in Las Vegas. Whether you want to sightsee or attend shows, there are incredible things you can do regardless of your budget. Just create a weekend travel itinerary with your budget and interests in mind.