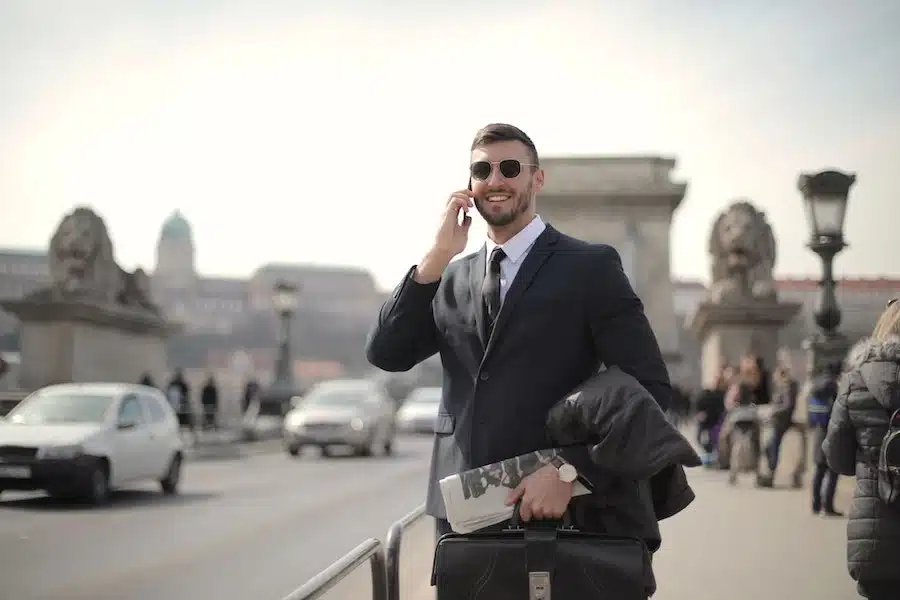 Corporate travel is necessary for many businesses, whether for attending conferences, meeting clients, or conducting business operations. However, booking and managing corporate travel arrangements can be time-consuming and stressful. The constant pressure of juggling multiple schedules and arranging for travel, lodging, and transportation can quickly become overwhelming and take a significant toll on employee productivity and morale.
In addition to the logistical challenges, the cost of corporate travel can quickly add up, making it crucial to find ways to save money without compromising on the quality of the travel experience. Fortunately, numerous practical strategies and tips for stress-free corporate travel booking can help streamline the process and make it more cost-efficient.
In this blog, we'll delve into fifteen practical and actionable tips to help you quickly book and manage your corporate travel arrangements, whether you're a seasoned business traveler or new to the process. These tips cover a range of aspects, from using a centralized booking platform and being flexible with travel dates and times to creating a travel policy and using a travel rewards credit card. Following these tips can minimize stress, reduce costs, and ensure a more enjoyable and productive corporate travel experience.
Use A Centralized Booking Platform.
A centralized booking platform is one of the best ways to streamline your travel booking process. This platform allows you to book all your travel arrangements, including flights, hotels, and rental cars, in one place. By using a centralized platform, you can save time and effort while also making it easier to manage your expenses.
Use A Travel Management Company.
If you're dealing with many travel arrangements or need more time to handle the details, consider working with a travel management company. These companies specialize in organizing corporate travel and can help you save money by negotiating better deals with airlines, hotels, and other travel providers. They can also handle any unexpected issues that may arise during your travels.
Book In Advance. 
In general, it's a good idea to book your travel arrangements as far in advance as possible. This gives you the best chance of finding the cheapest rates and plenty of time to make any necessary changes. Try to book your travel arrangements at least a few weeks in advance.
Be Flexible.
When it comes to corporate travel, flexibility is critical. You can save money or avoid travel disruptions if you are flexible with your travel dates or times. For example, consider flying on a weekday instead of a weekend or taking an early morning flight to save money.
Consider Alternative Airports.
If traveling to a popular destination, you can save money by flying into or out of an alternative airport. For example, if traveling to New York City, consider flying into Newark or LaGuardia instead of JFK. This can also help you avoid crowds and reduce your overall travel time.
Join Loyalty Programs.
Joining loyalty programs for airlines, hotels, and car rental companies can be a great way to save money on future travel expenses. These programs often offer free upgrades, priority boarding, and discounted rates, so sign up whenever possible.
Use A Travel Rewards Credit Card.
Consider using a travel rewards credit card to earn points or miles on your travel purchases. This can help you save money on future expenses or even make free travel. Just be sure to choose a card with rewards that align with your travel needs and spending habits.
Check For Hidden Fees.
When booking your travel arrangements, check for any hidden fees that may apply. This could include baggage, resort, or parking fees, among others. These fees can add up quickly and impact your overall travel budget, so account for them when planning your trip.
Create A Travel Policy.
If you're responsible for booking travel for your company, it's a good idea to create a travel policy that outlines guidelines and procedures for booking trips. This can help ensure that all employees are on the same page and help you save money on travel expenses by establishing clear rules and expectations.
Use A Travel Checklist.
Finally, use a travel checklist to ensure you have all the necessary documents and items for your trip. This includes your passport, travel itinerary, and essential medications or travel accessories. Using a checklist reduces stress and ensures your trip goes as smoothly as possible.
Research Your Destination.
Before you travel, take some time to research your destination. This can help you avoid potential issues and ensure that you have a better understanding of the local culture, customs, and laws. This information can also help you plan your itinerary more effectively and maximize your time.
Book Travel During Off-Peak Times.
Try to make your travel arrangements during off-peak times. This can help you avoid crowds and reduce the chances of travel disruptions. For example, consider traveling during the shoulder season instead of the peak tourist season.
Use Travel Apps.
There are many travel apps available that can help you manage your travel arrangements more effectively. These apps can help you track your flights, manage expenses, and find local restaurants and attractions. Some popular travel apps include TripIt, Hopper, and Kayak.
Consider Alternative Accommodations.
In addition to alternative airports, consider alternative accommodations. For example, you could look for short-term rentals or homestays instead of staying in a hotel. This can help you save money and provide a more authentic travel experience.
Use A Packing Checklist.
Finally, use a packing checklist to ensure you have everything you need for your trip. This can help you avoid forgetting essential items and reduce stress. You can create your own inventory or use one of the many available online.
The Bottom Line
Using these tips and strategies, you can make your corporate travel booking experience as stress-free as possible. Whether you're traveling for business or pleasure, it's essential to take the time to plan and be prepared. With the right tools and resources, you can make the most of your travel and enjoy a more comfortable, efficient, and enjoyable experience.