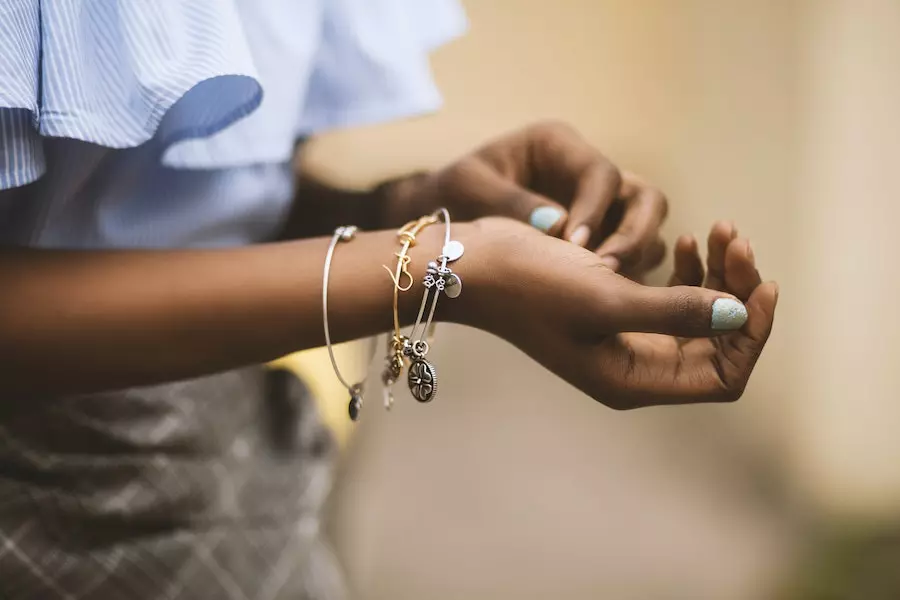 From bold statement pieces to delicate designs, women's jewelry has seen some major trends over the years. From chunky gold jewelry to minimalist pieces, there's something for everyone. Whether you're looking for the perfect statement piece or an everyday piece, here are the top trends in jewelry for women that you need to know. Keep reading to discover the must-have pieces for your jewelry collection.
Gold Chain Link Necklaces
Gold chain link necklaces have been a trend in women's jewelry for centuries, and they remain a popular choice today. From delicate, fine gold link necklaces to bold, chunky statement pieces, these necklaces can be worn to add a touch of glamour and sophistication to any outfit. Gold link chains come in a variety of shapes, sizes, and designs. They can be worn as a single piece, layered with other necklaces, or even as a bracelet. The versatility of these pieces makes them a great choice for any occasion. Whether you're looking for a classic, timeless look or something more modern and trendy, a gold link necklace is sure to fit the bill.
Large Hoop Earrings
In recent years, large hoop earrings have become increasingly popular among women's jewelry trends. This classic style of jewelry has been around for centuries, but new interpretations of the look are making waves in the fashion world. From elegant and sophisticated styles to modern and statement-making pieces, large hoop earrings offer something for everyone. The beauty of large hoop earrings lies in their versatility. They can be dressed up for a night out or dressed down for a casual day look. They look great with both formal and informal attire, as well as with a variety of hairstyles. Additionally, they come in a variety of sizes, colors, and materials, so you can find the perfect pair to suit your individual style.
Sterling Silver Cuffs
When it comes to fashion trends, there is no denying that sterling silver cuffs are a must-have accessory for any modern woman. These stylish pieces of jewelry have been around since the Victorian era and are still popular today, as they are both timeless and beautiful. Silver cuffs come in a variety of styles, from classic to contemporary, and can be found in a range of prices to suit any budget. Sterling silver bracelets are a great way to add a touch of sophistication to any outfit. Whether you are wearing a dress or a casual outfit, silver cuffs can make you look glamorous and elegant. The cuffs come in a range of sizes, so you can find one that fits your wrist perfectly. They are often adorned with intricate designs, such as filigree or engravings, which add to their beauty. Silver cuffs are also a great way to add a bit of bling to your look since they often come with sparkling stones or crystals.
Pendant Earrings
Pendant earrings typically feature a single piece of jewelry with a dangling pendant. These pieces are typically made of precious metals such as gold, silver, or platinum, although they can also be made of semi-precious metals or other materials. The pendant itself can be a single stone, such as a diamond, or it can be a cluster of stones. It can also feature a design such as a cross, heart, or flower. The pendant can also be a symbol of something special, such as a birthstone or a significant date.
Overall, the above women's jewelry trends are a great way to express personal style and make a fashion statement. Not only can the pieces add to any outfit, but they can also be a great way to boost self-confidence. With so many options, it is easy to find something that is unique and fits any budget. The top trends in women's jewelry are an important consideration for any wardrobe.