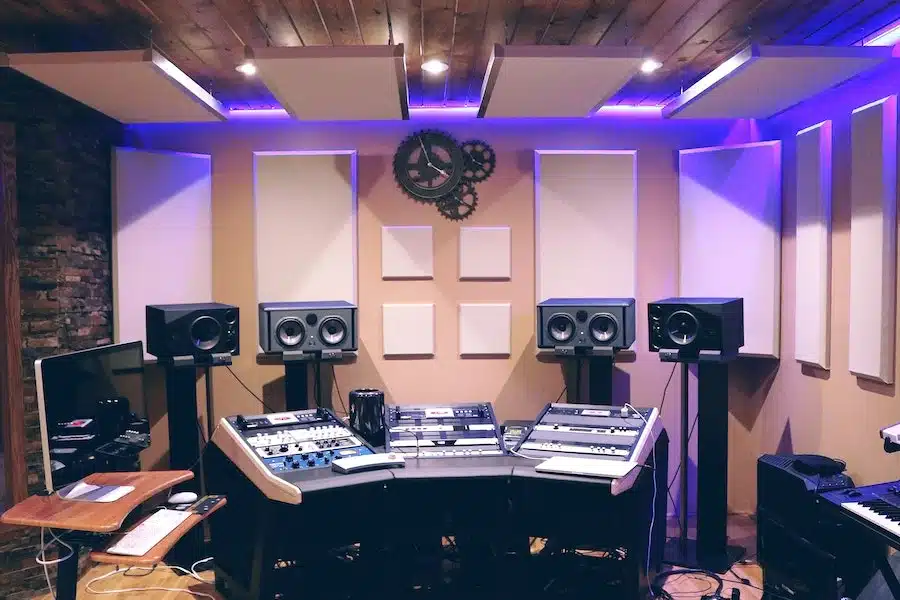 Are you looking for the perfect set of headphones to provide you with the ultimate audio experience? Look no further! In this guide, we will provide all the information you need to find the ideal audio companion in the form of headphones. 
From sound quality to comfort, we will help you discover what makes the perfect pair of headphones for your needs. So get ready to find your ideal audio companion with our guide to finding the perfect Headphones!
Decide On What Type Of Headphones You Want.
When looking for headphones, the first step is to decide which type you want. There are various types of headphones, each offering different features and benefits. 
You may want over-ear headphones for maximum sound quality and comfort, in-ear headphones for a lightweight and discreet solution, or even wireless headphones for a more convenient listening experience. 
The headphones you choose will depend on your needs and preferences. Consider factors such as how often you plan to use them, where you'll be wearing them, and what kind of music you'll listen to. 
If you want to listen to music at the gym or while traveling, in-ear headphones may be the most suitable option. If you need a pair of headphones that provide a high-quality audio experience while sitting at home, over-ear headphones might be better suited for you. 
Once you've decided which type of headphones is right for you, you can start looking into their various features. It's essential to compare the different models available to find one that meets your requirements.
Consider The Different Features Of Headphones.
When looking for headphones, it's essential to think about what features you would like them to have. First, consider the type of headphones you want. Are you looking for over-ear or in-ear headphones?
Over-ear headphones typically provide better sound quality but may be bulky and uncomfortable. In-ear headphones are lightweight and often provide noise cancellation.
You should also consider the sound quality. Most headphones have varying levels of bass, treble, and clarity, so finding a pair that provides the sound you're looking for is critical. Additionally, look for features such as active noise cancellation, adjustable EQ settings, and a built-in microphone if these are important to you.
Find Headphones That Fit Your Budget.
Budget is an essential factor to consider when choosing a pair of headphones. You want to avoid breaking the bank on an expensive pair of headphones that offer features you don't need. On the other hand, cheap headphones may not last long and may not provide the quality you're looking for. So how do you find the best headphones for your budget? 
First, decide what features are most important to you, and focus on those when searching for headphones. Do you want noise-canceling technology? Do you need Bluetooth capabilities? Knowing what features you need will help you narrow the selection of available headphones. 
Once you know what features are important to you, start researching the various brands and models. Read reviews to get an idea of how others have liked their headphones. 
Look for discounts and deals to get the best value for your money if you can, try out different models at stores, or ask friends with similar headphones for advice.
Finally, consider the cost of replacement parts if something happens to your headphones. Many brands and models offer cheaper replacement parts to keep your headphones functioning like new ones without purchasing a new pair. 
By taking these steps, you'll be able to find the perfect pair of headphones for your budget. Whether you're looking for cheap headphones with basic features or more expensive ones with advanced features, you'll be able to find something that fits within your budget and offers the parts you need.
Compare Reviews Of Different Headphones.
Reviews are a great way to understand what other people think about a product before purchasing. It's also an excellent way to understand what features to look for when finding the right audio companion. 
When it comes to comparing reviews of different headphones, there are a few things that you should look for. First, look at the overall star rating of the headphones. Consider the number of reviews the headphones have received, as this can give you an idea of their popularity. 
Additionally, pay attention to the types of reviews people leave for the headphones. Ensure that people are talking about the sound quality and comfort level. If people only leave positive reviews about one aspect of the headphones and ignore other factors, this could be a sign that you should look for another pair. 
It's also essential to compare reviews from multiple sources, such as online retailers, review sites, and blogs. This will ensure you get a comprehensive view of what people think about certain headphones. 
Finally, read up on what kind of customer service the company provides. Many times, if there are any issues with the headphones, you should ensure you can contact the company quickly and easily. 
Make Sure The Headphones Are Comfortable.
Comfort is a crucial factor to consider when shopping for headphones. Headphones come in different shapes and sizes, and what works for one person may not work for another. Pay attention to the headband, ear cups, and ear tips when trying on headphones. 
Ensure the headband is adjustable, the ear cups fit securely without causing pressure, and the ear tips are comfortable. Lightweight headphones are generally more comfortable than heavy ones, especially if you plan to use them for a long time. Choosing comfortable headphones will make your listening experience more enjoyable and reduce the risk of ear fatigue or pain.
Conclusion
In conclusion, finding the ideal pair of headphones requires considering factors such as type, sound quality, comfort, compatibility, and features. With this guide, you can confidently approach the process and find the perfect audio companion for your needs. Investing in a good pair of headphones will enhance your listening experience and allow you to enjoy your favorite audio content to the fullest.