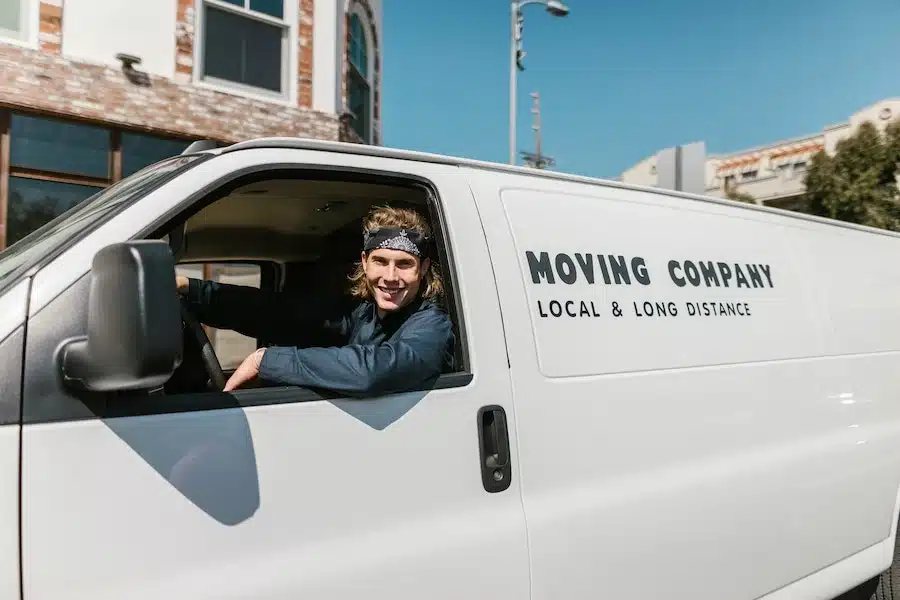 Moving to a new place can be exciting, but it takes hard work and a few weeks of preparation. Apart from sorting and packing, choosing the most reliable moving company is one of the time-consuming pre-relocation tasks.  
Moreover, a home transfer is an expensive undertaking. Estimates reveal that the national moving cost average is USD$1,400 for local transfers within 100 miles. Interstate moves cost higher, ranging from USD$2,200 to USD$5,700. 
With such a huge expense, taking time to vet moving companies is all worth it. Picking the right moving partner is also crucial since it ensures that your valuable possessions are well cared for and reach the correct destination without damage.    
That said, here are some tips to help you find a reliable moving company to ensure a seamless relocation:
1. Establish Your Moving Requirements  
The first step in any decision-making process is to identify your needs. Picking the right moving company is no exemption.  
For instance, if you need additional moving services like packing large items or renting a storage room for such massive goods, looking for companies that offer such services is crucial. In addition, consider the move you're having. Is it interstate or in-state? Local movers are ideal for in-state transport activities, while companies with national coverage are better for interstate transfers. 
The same goes if your relocation is tied to a specific deadline. Moving truck reservations must be made beforehand to allow a company to prepare. Some firms require a two-week preparation period, while some might need more, which will be a significant factor in choosing a company. 
Simply put, be clear with your must-haves, as they should be the main considerations in looking for the best movers.  
2. Ask For Referrals 
A great way to start your search is by seeking recommendations from neighbors, friends, family members, and colleagues. While enough to create a positive first impression, relying solely on word-of-mouth recommendations isn't enough.
So, it's best to check out company sites like thebigboymovers.com and other referrals to know more about the organization. Scan through their site and check their contact details for future reference. 
3. Read Online Reviews And Complaints 
Client testimonials published on the company's pages should be taken with a grain of salt. You'll get better insights into the organization's reputation by checking other online sources. 
Unbiased review sites can be a good starting point. See if the moving firm has several non-repetitive reviews from real people, but generally, it's best to choose companies with an average score of four out of five stars. 
Moreover, don't just focus on positive reviews. Read what their clients have to say about their negative experiences, too. This can give you a more holistic overview of what it will be like working with the moving company.
4. Check Legitimacy Through DOT and FMCSA Sites 
Legitimate moving companies must publish their registration and licenses issued by the United States Federal Motor Carrier Safety Administration (FMCSA) and the Department of Transportation (DOT). The DOT number gives a license number to identify commercial vehicles authorized to transport passengers and cargo for interstate moving activities. At the same time, its subsector, the FMCSA, deals with commercial motor vehicles' safety. 
You can visit either or both websites to determine a moving company's legitimacy, safety, and reliability. Keying in your chosen firm's DOT or FMCSA carrier numbers lets you check their registration and insurance status alongside the complaints lodged against them. While not all local movers must have a DOT license, they must be registered before the FMCSA for obvious reasons. 
5. Research The Firm's Reputation And History
Besides checking state registration, you can ascertain the company's reliability and reputation through commercial sites like the Better Business Bureau (BBB) and the American Moving and Storage Association (AMSA). 
A BBB listing allows consumers to check a company's ratings and history, including government actions if any. Earning an accreditation with this private aggregator site means your company has met the standards in resolving customer complaints effectively. Meanwhile, AMSA is a trade organization that sets standards and best practices for moving companies, and a registered firm is required to meet such standards in providing high-quality service.   
6. Avoid Hiring Brokers  
Always find time to perform online and offline searches and vet moving companies personally. This goes without saying that you must avoid hiring individual brokers to choose a hauling firm on your behalf. It'd be good to know that some of the scams are linked to unscrupulous individuals who claim to be accredited brokers but are, in fact, fraudsters who prey on other people's vulnerabilities.  
To avoid falling victim to these people, it's essential to know common red flags. For instance, if they ask for a substantial deposit amount, it's best to steer clear of them. Or if they refuse to submit written estimates but offer you a low price verbally, it could indicate you're dealing with a scammer. To ensure you're dealing with professionals, vet your options properly. 
7. Meet Them In Person  
A face-to-face meeting lets you validate the company's legitimacy and assess its expertise. If you can't get their DOT and FMCSA licenses on their website, you can ask this during your initial discussion, along with their insurance details. 
To validate their expertise, ask questions about their business and staff training. And don't forget to inquire about the moving process. Ask as many questions as possible to avoid misunderstandings and ensure your chosen company is accommodating enough to answer all your queries. 
8. Ask For A Written Quote And Start Comparing 
Reliable moving companies are transparent. While some provide rough estimates over the phone, they should be able to give written quotes after seeing the items they're supposed to move. Local cargo haulers typically charge hourly rates, while fees for long-distance movers depend on the weight of the cargo and the distance.  
With this information, you can make a shortlist of moving companies. A good rule of thumb is to review the service inclusions and the terms to determine the firm that offers the best value for your money. As such, don't jump at the cheapest option right away.
Final Thoughts  
Choosing a reliable moving company demands time, effort, and due diligence. However, it pays to do it yourself and look for reliable sources online and offline, like friends, family members, government, and third-party sites. Once you have collected such information, it will be easier to determine the top three firms for your shortlist.