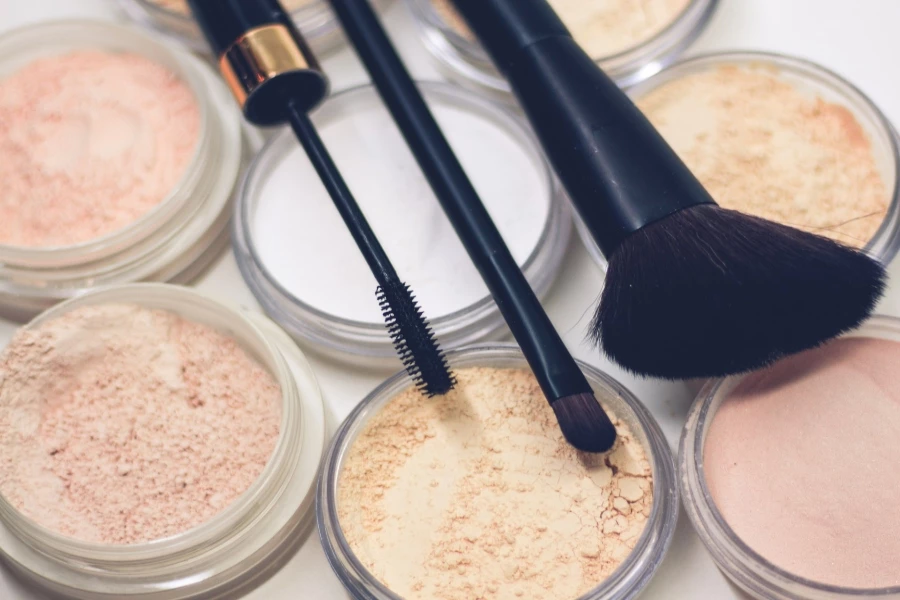 Mascara is a handy, on-the-go accessory to use at any time. Plus, it can easily fit into most bags. But if you've been using mascara for years, you've probably noticed that it has its own downsides. Mascara can very easily gunk up, smear, and run if you have an emotional day or it rains, or be impossible to take off (waterproof vs water resistant, we're all still trying to decode that one). Then there is, of course, that you have to reapply it every time. Then, after you've applied the mascara, you might go for the lash curler which can not only be annoying to do but painful (one small misstep and ouch!).
Luckily, the beauty industry has given us lash extensions and lash lifts. Two alternatives to going au natural or over-applying mascara, with perhaps even bigger benefits. Both options work to lengthen and thicken your lashes. But what is the difference and which one should you get?
Lash extensions vs lash lifts: here's the breakdown.
Lash Lifts Work Off Of Your Existing Eyelashes
Similar to how hairstylists use products and chemicals for perms on hair in salons to styling it, they use a similar process for eyelashes. Using a certain kind of salon-approved chemicals, your eyelashes are applied to curl. This makes them naturally look longer, thicker, and fuller the same way it would on your hair.
Lash Extensions Are Add-Ons To Your Existing Lashes
Unlike lash lifts, which only work with your existing lashes, lash extensions use your existing lashes as building blocks to add on more materials. These materials can be organic—certain kinds of furs—or synthetic. Again, it works just like your hair as if your hair was getting hair extensions. There are different lengths, styles, colors, and materials to choose from.
Lash Extensions Take A Moment To Adjust To
You've had your lashes your entire life, so a lash lift won't be so hard to get used to. Again, in referencing hair care, it's like having your hair dyed—no additional weight. However, lash extensions mean adding a physical addition to your eyes, so it will take a minute to adjust to them. Prepare yourself to feel a bit of a weight adjustment on your eyes at first, as your eyes get used to them, which is completely 'natural.' Fortunately, it's nothing you won't get used to in a matter of days.
One Option For A Lash Extension Is To Get It Done At A Salon, But It Will Take Some Time
Lash experts, or artists, are known as an aesthetician. And these days they are popping up everywhere, the same way nail salons did many years ago. It's important to know that you can get a lash extension at a salon or special lash studio, but it will take anywhere from one and a half to two hours of time. That's because the extension works off of your existing lashes to attach them one at a time.
Another Option For A Lash Extension Is A DIY Lash Extensions
DIY lash extensions are considerably less of a hassle than having your lash extensions professionally done at a salon (especially over time). Although it might seem like the less professional way to go the right brand and seller of DIY lash extensions can actually be your trusted source for your new beauty routine and look, without the hefty price tag of the visits and revisits to the salon. If you can have someone show you how the first time, and you pick it up, the process is fairly simple. Or, as you shop for DIY lash extensions you can look up tutorials on how to do it yourself. And always check that the seller is certified and up to code, you want a brand you can trust.
There Are Also Lash Lift Kits Available To Do At Home
You can DIY lash lifts, at a much more suitable price. Be careful with your eyes, as you would a DIY lash extension.
Both Lash Extensions And Lash Lifts Can Last Up To Two Months
Lash extensions might be time-consuming to apply but it's for a good reason—they're put on so that they last up to two whole months without the need to be taken off. So while it is time-consuming and the heaviness is an adjustment your new breathtaking look is worth it in the end. Meanwhile, lash lifts last six to eight weeks, or up to two months as well. The key difference here is that lash extensions require you to replace them once that time is up while lash lifts merely require another coating.
Lash Lifts Can Make Your Lashes Brittle
If you've ever dyed or applied heat to your hair over and over again you're aware of the damage it can cause to your formerly natural locks. The same applies to lash lifts. Because salons use the same perm chemicals on your lashes they can easily become dry and brittle as a result.
Both Options Require Constant Care
Lash extensions require more care than lash lifts, simply because you're dealing with another addition that's not natural to your face. Too much moisture on your lashes will play with the adhesive. So, your skincare routine will need to be adjusted. Lash extensions require you to maintain a consistent and frequent lash extension cleaning schedule so that your eyes don't become infected, itchy, or irritated. Lash lifts more so really just require you to care and apply moisture to your lashes, on a scheduled basis.
There Is A Difference In Cost
Lash extensions can cost $100 to $300 dollars each session because you need to factor in the filler prices (like having tips done to your nails and getting them refilled). Meanwhile, lash lifts are only $100 to $120 without the consistent maintenance of fill-ins.
Lash Extensions Come In Different Materials
Lash extension materials come in several different forms—silk, faux mink, mink, sable, fox, or synthetic—so you should choose the best one for you. The priciest is mink and the least expensive is synthetic. Silk lashes tend to be the heaviest option but are also the most noticeable for those special occasions. Meanwhile, lash lifts have one material and one weight: the eyelashes you were born with.
Conclusion
Lash extensions and lash lifts are both very different things. It boils down to one key difference: natural lashes versus additional flair. While lash extensions certainly are the more dramatic option it is also the more, shall we say, high-maintenance way to go. Whichever you choose your eyes will make an entrance every time.