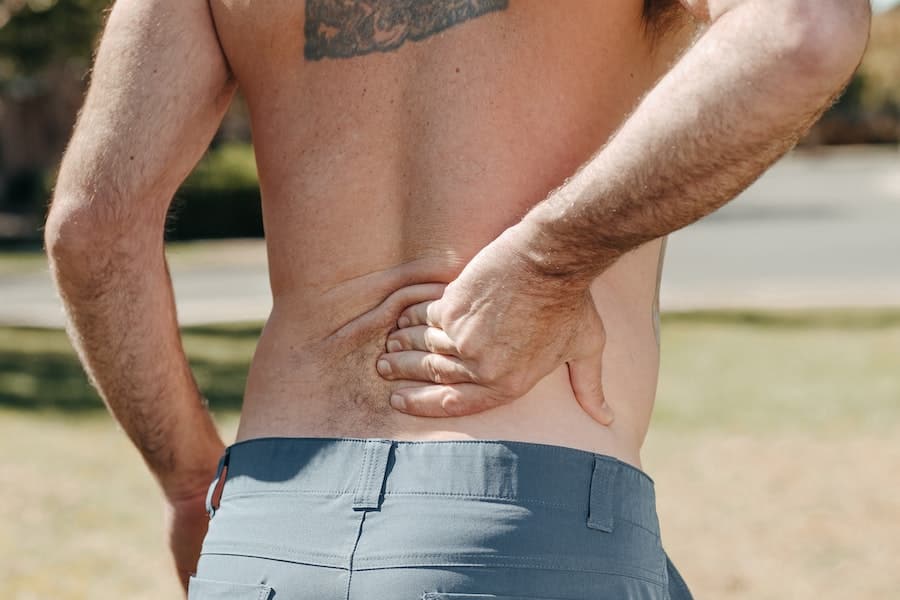 It's normal to feel anxious about trusting your attorney when there's so much riding on the outcome of your personal injury case. It's hard not to lose sleep wondering if your attorney is doing everything they can to help you get the money you deserve so you can pay your bills as you recover.
You have nothing to stress about. Here is exactly how your personal injury attorney is doing everything they can to get you the best outcome possible in your case.
They Know How to Negotiate
Personal injury cases don't always go to trial. It's much more likely that the opposing party will settle out of court, but how much they settle for will depend on your attorney's skills.
And you can bet that your attorney has the skills needed to negotiate effectively.
From kickstarting negotiations using a strong demand letter to continuing to negotiate on your behalf even after months have gone by, your lawyer won't rest when it comes to negotiating to get you the most money possible.
They Have the Right Experience
There is no degree that's specific to a certain type of law. If you hire just any lawyer to represent you, you might have something to worry about. If you hire a personal injury lawyer, you can enjoy peace of mind knowing that they will leave no stone unturned in your case.
Personal injury attorneys choose to focus their time, energy, and experience on personal injury cases only. They know the laws, they know how to negotiate, and they have made it through many other cases and recovered funds on behalf of their clients.
Many personal injury attorneys have years of dedicated experience in this specific area of law. Even if they don't, they likely have a team of other attorneys who do, helping them work through the details of your case. 
They Are Motivated to Get You The Best Settlement Possible
You don't have to worry about your lawyer doing a subpar job because they're too busy focusing on another case or they simply don't feel passionate about getting you the money you deserve.
If your attorney is working on a contingency basis—which most personal injury attorneys do—you've got nothing to worry about.
Lawyers who work for a contingent fee don't get paid unless you do. Their fee is often a percentage of what is recovered in your case. So, if their fee is 30 percent of what is recovered in your case, they will make more money if you win $250,000 compared to $100,000, for example. You can bet they will strive for the highest number possible.
They Won't Take Your Case Unless They Think They Can Win
Attorneys don't just take any case. That's especially true if they are working on a contingency basis. It's not worth their time to represent you if they aren't going to get paid for it.
However, it is important to be realistic about what is possible in your case. A lawyer may believe they can help you win your case, but that doesn't mean they are guaranteed to get you a certain amount of money. Certain concessions may need to be made during the negotiation process. They may also agree to a lesser amount to keep the case out of the courtroom or to bring the case to a close after it has dragged on for too long.
No matter what compromises are made, you can rest assured that your attorney will talk to you first. They will give you advice and won't proceed until you've approved the next step.
They Have Access to the Right Experts
Just because your attorney is experienced and they know how to negotiate doesn't mean they know everything. In order to get you the compensation you deserve, they will likely need expert help, and they know just who to ask.
Because personal injury attorneys work exclusively in the area of personal injuries, you can bet they have a list of experts on call who can help make your case.
Just a few they can contact include:
Medical specialists who can illuminate important aspects of your injury

Financial experts who can accurately calculate the cost of your injury in medical bills, lost wages, and more

Accident reconstruction experts who can demonstrate how the accident happened

Private investigators who can help preserve evidence or locate important witnesses
They Care About Recommendations and Reviews
Your attorney wants to get you the best settlement possible, but they also care about the process. Today's attorneys can't afford not to.
Most consumers look up the reviews of service providers, including lawyers, online before they decide who they are going to hire. Bad online reviews mean fewer clients, so attorneys are motivated to make sure they maintain a good reputation both online and offline.
You can rest assured that they will answer your questions, provide you with sound counsel, and do exactly what they say they're going to do in the hopes that you will refer them to friends and family or leave a positive review online.
They Truly Care About Your Case
Although the media would sometimes have us believe otherwise, empathy and compassion lay at the very heart of law. Most lawyers have a genuine interest in fully understanding you and your case so they can increase your quality of life.
The stereotype goes that students choose to become lawyers for the money. Although that is sometimes true, it's more true that students choose to practice law because they genuinely want to help people. Once you've got an attorney in your corner, you can bet that they will support you and root for you throughout your case and beyond.
You can't go through a personal injury alone. You need your friends and family around you for support, but you also need the support of a skilled and knowledgeable attorney. When you find one who will take your case, you can rest assured that they will do everything in their power to see you win.