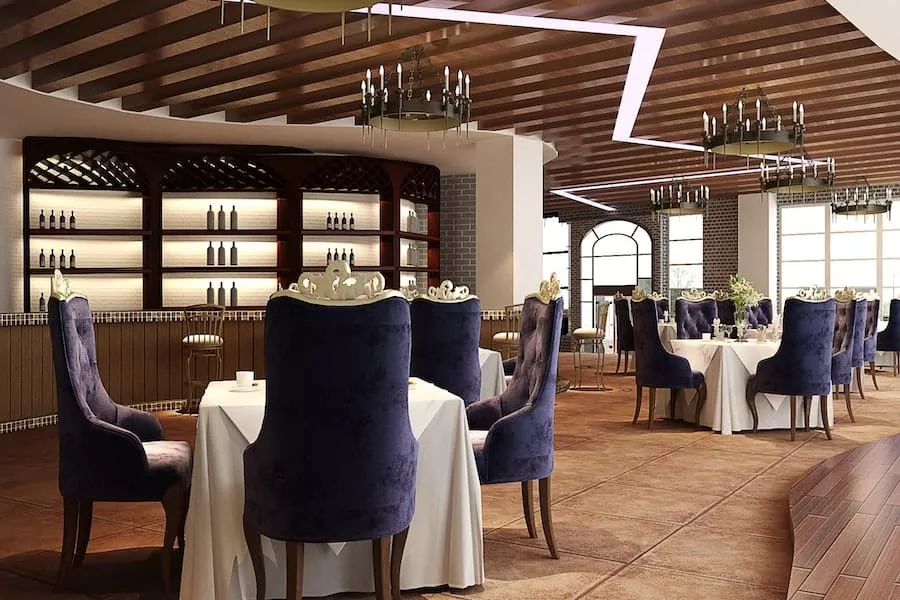 The success rate of a restaurant, even before the coronavirus pandemic, was very low, and by this, we mean the lifespan of a new venture was brief for a large percentage of endeavors. Now, in the post-COVID era, the likelihood that your establishment can operate, remain in business, and even perhaps make a healthy profit is relatively low when compared to other industries and markets.
However, this should not deter you from giving it your best shot or, indeed, if you have a restaurant that is currently open but perhaps not operating to its full potential, considering ways to make it more of a profitable prospect.
The reason most people open restaurants isn't to make a massive profit; if it were, individuals who wanted to do so would simply move into a different field where the chances of really earning big money are much improved.
Those who open and run restaurants are in love with everything related to the industry itself, from the food that is created in the kitchens and the camaraderie of the staff to the interaction with the public.
It's a niche business field that is like no other, and in many ways, that is why there isn't a solid, repeatable fail-safe blueprint to follow. With a view to helping you make the most of your restaurant, below we've listed some options to consider that could help you make a success of your cafe, bistro, or restaurant. 
Maximise Capacity But Plan Ahead For Potential Guideline Challenges
There was a common denominator in relation to a large percentage of restaurants that managed to stay open during the peak of the coronavirus, and this was capacity. 
If you had the possibility of making the most of your indoor space while also adhering to guidelines, then you managed to stay afloat; if you had an outdoor area or were able to make use of a car park or other spaces outside, then this was a lifesaver and a game changer.
Clearly, we hope there won't be a return to any kind of lockdown or regulatory changes from subsequent outbreaks, but it's something to have in the back of your head. Additionally, customers are not reticent about being crammed into spaces as their mindsets, to a large degree, have been shaped by those events. 
If you have an outdoor area already, outstanding, then do your best to spruce it up and consider upgrading your commercial outdoor furniture; maybe opt for a redesign or a reshuffle that helps you maximize the capacity of these areas, whatever the season.
Upscale And Improve Your Take-Out Menu
Even before the pandemic, our eating habits were evolving. Previously we visited restaurants regularly, but now the trips to a local eatery are starting to feel a bit more like a luxury we won't enjoy every week.
This means you need to up your game in terms of your takeout operation. Improve what you have on offer, and speed up the service in terms of the time between the order being placed and it arriving at the customer's residence. Throw in some freebies, encourage repeat visits and build up brand loyalty and consider the takeout portion of your business as being almost as important as what you offer at your restaurant itself.
Harness The Power Of Social Media
Whatever the size of your business, be it a cozy cafe or a burgeoning franchise, you need to have a social media footprint. Set up pages on key networks, from Facebook to Instagram, all of which have a specific value to your business.
Use the spaces to promote your restaurant and harness the power it can bring. In many ways, you should look at this source as a pipeline to two different types of clientele.
Firstly, it's to help build loyalty with those who have already visited your business. They may have liked your page, followed your account, and hopefully posted a photo or two of your dishes and used the appropriate hashtag. Here you are looking to push promotions and special deals, and perhaps pushing new menu items, with a view to encouraging them to return or to place a takeout order.
Secondly, you are also looking to reach those who haven't yet come to your restaurant but may have stumbled upon your social media pages through search or paid promotions you may have run. With this strand, it's all about pushing what you have to offer in the hopes of luring them in. 
Employ The Best Staff, Treat Them Well And Retain Them For The Long Haul
Staffing of restaurants is very much a make-or-break part of the business. You want to minimize turnover, not just because of the related costs of having to train and refill positions but also to help build an effective team that works as well as it can, often in very trying and hectic circumstances.
You should never underestimate the importance of great staff in every position, both in and out of the kitchen. A customer may be more willing to forgive the occasional average-quality dish but won't return if they deem a member of staff to be rude or inefficient.
Similarly, you need to treat your staff well to help promote a team ethic (and not one that's akin to the movie Office Space). Set up team events where your staff can socialize together, pay them well, and offer the appropriate conditions. 
Always Be Evolving Your Menu
Try to continually update your menu, leave your customers wanting more and trying new things, and maybe, for the sake of a more sustainable business model, consider offering a seasonal approach while also making the most of local produce and businesses in your area.
Never get complacent and have kitchen staff, from the head chef down, that are always pushing the envelope and evolving. This will help keep everyone motivated and on the ball while also giving your customers a new experience every time they dine.