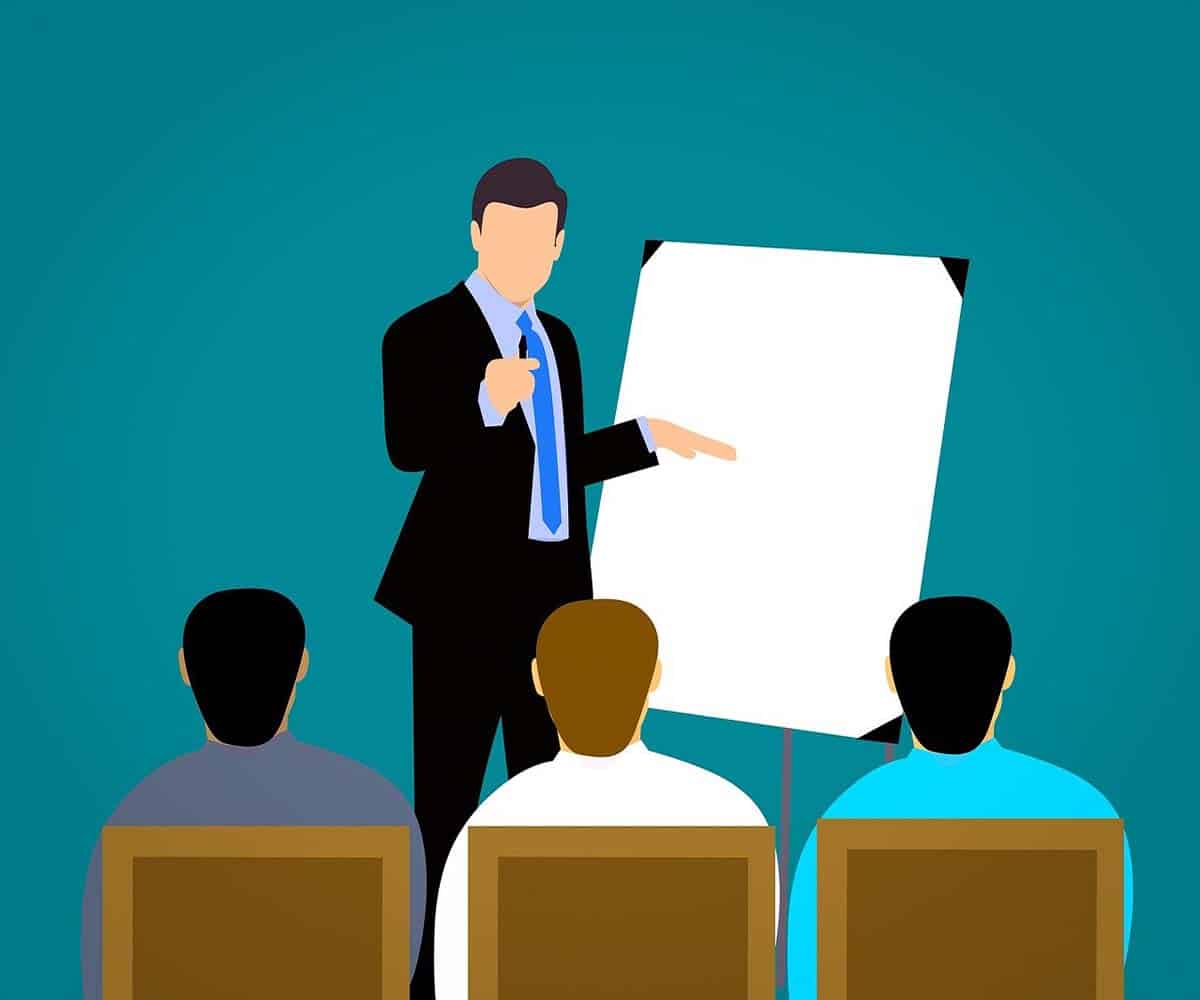 Business needs new solutions to old problems. So in the 21st century, many new professions have appeared that no one had heard of before. These include the training manager. The training manager is in demand in large and small companies, as a full-time employee and remotely. Many people compare training managers with teachers. Still, it is more logical to equate them with business owners because they understand how to build a business strategy to achieve success, what goals to set in what time frame, and which tasks to assign to which employees for effective work.
Training appeared at the beginning of the twentieth century. Its founder was the famous psychologist Dale Carnegie. But in the first years, professional training was not very popular. And only in the last few years has the training manager profession become more demanding.
Start A Career As A Training Manager
Who is the training manager?
A training manager is a person who evaluates the development and growth needs of a company and employees. Based on the assessment, the training manager plans and directs the training of employees. Professional training includes all aspects that need to be transferred to the personnel within the framework of training. In the process of training, the employees reveal their internal reserves, professional and personal qualities.
Depending on the company, there are the following types of training managers:
corporate training manager (personnel development);
consultant;
freelancer (a training manager who provides one-time services to companies).
Each of them is in demand. Some provide services and work in the state since there is a need for a training manager every day. Small companies use the services of freelancers, concluding one-time training contracts.
How to become a training manager
For getting a training manager position, you need relevant education. A minimum of a bachelor's degree in business administration, human resources, or education is necessary to start working as a training manager. During the studying, you will learn the basics of business and personnel policy, including the development and termination of employees.
It often happens that a company requires a specialist who already works for them to obtain a master's degree in human resources. This professional development affects the efficiency of the training manager and the salary.
It will also be good if you complete your learning management courses. These courses provide all the relevant information on personnel development, studying specific problems and ways to solve them.
How to get a job as a training manager
How to find a training manager job with entry-level skills? How to get a training manager job after graduation? These questions are of the greatest interest to undergraduate students. After opening job search websites, it turns out that most employers are looking for job seekers with 5 years of work experience. Newbies worry about this situation.
It is not always enough to have a diploma with a scientific degree to get a specialty job. Sometimes, even with good grades and reviews from mentors, it can be hard to get a job. What could be the reasons?
There are three reasons for this: the absence of a cover letter, an incorrectly written resume, and something going wrong during a personal interview.
Cover letter
Many job seekers underestimate the role of a cover letter, so they often don't attach it to their resume. Employers usually consider resumes with cover letters first because up to 300 – 400 resumes can be received per vacancy per day. Recruiters do not have time to read all of them carefully. A cover letter allows them to get brief information about the applicant, including their motivation for applying, a description of their advantages, and how they can be useful to the company in this position.
How To Write A Cover Letter For Applying?
People dreaming about getting a good position but are inexperienced at writing cover letters are not quite sure what information to include in their letter. the most common mistakes they make include:
duplicating information from the resume;
too much flattering aimed at the employing company;
self-praise without concrete evidence;
common words and cliches.
Such applicants often forget the primary purpose of the cover letter —it must answer three essential questions for the recruiter:
"Who?" After reading, the HR manager should understand your personality better.
"Why do you need me?" It is an excellent opportunity to tell the company about the benefits of hiring you.
"Why do I need this company?" The interests should be mutual. Tell what motivates you to want to be a part of the company.
The cover letter also has a clear structure that you should follow. First comes the greeting. Impersonal documents always concede personalized documents. If you do not know the name of the person to be contacted, use their title. In the beginning, write the universal "Dear …" The main body should contain short answers to the three questions above. In the final part, be sure to thank them for the attention and express your willingness to come to the interview. Next, come the farewell and your contact details.
If you are not sure that you can write a cover letter, you can use a special online service such as GetCoverLetter.com and see a training manager cover letter example given tips.
Resume for training manager
A resume is a document where you submit brief information about yourself, including work experience, education, soft and hard skills, wishes for salary.
If you have extensive work experience but in different areas of activity, we advise not writing everything in your resume. It's best just to include experiences directly related to the specific vacancy. For example, indicate that you conducted a staff appraisal at McDonald's, but do not specify that your first job was as a waiter there. Yes, everyone had a part-time job during their student years, but not all employers want to know about it.
There are many online resume builders for easy and quick resume creation.
Interview
When you receive an invitation for an interview, prepare well for it. Go over the list of questions that might be asked. You can see this list at the end of the article. Research the corporate policy of the company and dress according to the dress code. Be natural and confident during the interview. Your voice should not be too quiet or too loud. If you're having trouble with your sense of humor, it's best not to joke.
And if suddenly it so happens that you get rejection immediately after the interview, do not be afraid to ask for feedback. This helps you find out what you need to improve before your next interview and show the recruiter that you are genuinely interested in work. You may even get offered another vacancy in a similar direction.
Common Training Manager Interview Questions
What type of training do you usually recommend, and why?
Tell me about your experience with adult learning styles, knowledge, and preferences.
How do you assess the company's employees to determine their effectiveness in the company?
What trends and technologies in education can you suggest today?
Final Words
In today's environment, the business industry is forced to turn to train specialists. It is an excellent opportunity for new specialists to build a career in this trendy and steadily developing field and be confident in your future —as the saying goes, have solid ground under your feet.