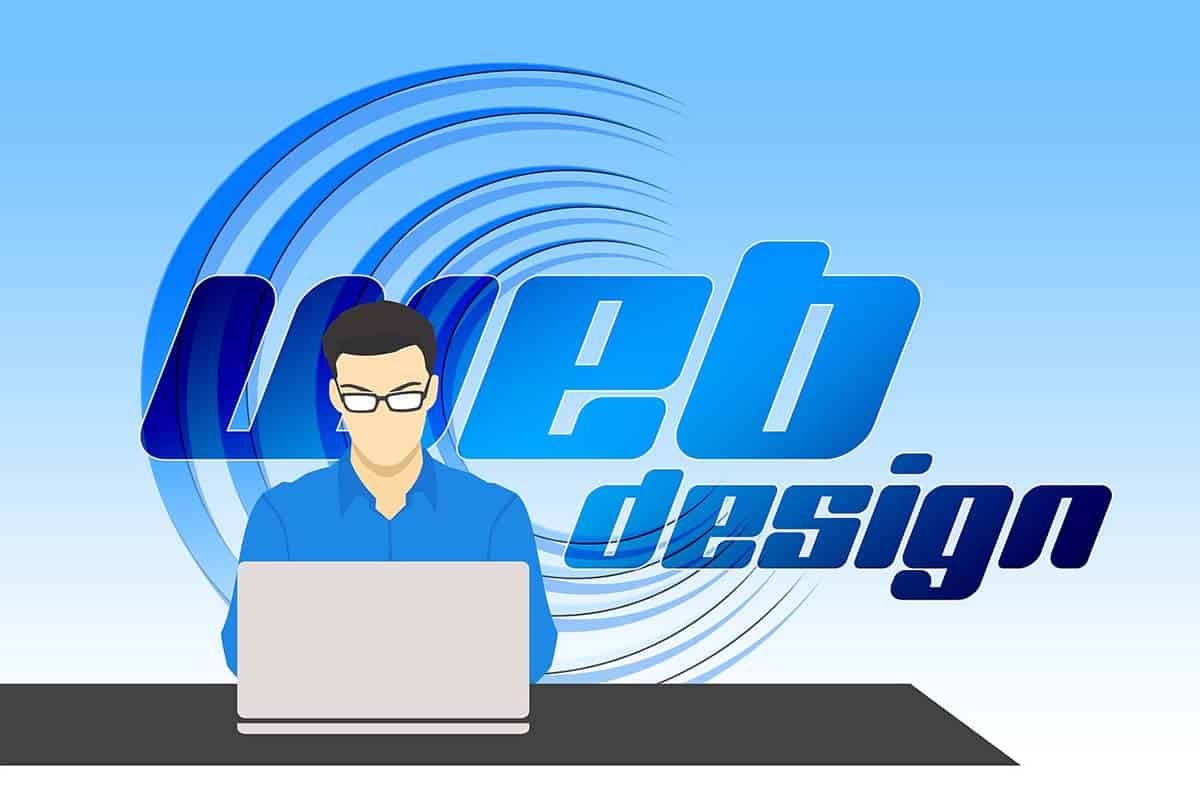 When something becomes very popular at any level, the world receives a new global trend. The Internet is a trend of recent decades, and it seems that it will never become obsolete. Thus, business moves to the new space where firms and companies can attract new customers or simplify standard functions like browsing products or ordering.
The next question is what a modern consumer needs from online stores, for example. Among many things, nice looking design and simplicity of the interface may be the most common preferences. In their turn, companies need web designs and compelling ads. Who can do it? Web designer, of course. And, by the way, it is predicted that the employment of web designers will grow to 13 percent by 2028 because of the popularity of mobile devices and ecommerce enhancement. The average annual salary of web designers is $50,333 ($34k as the lowest salary and $74k as the highest).
Are you interested enough in a profession to start learning it? Together with those essayhelp.com, we want to present you with a list of the USA's best web design programs.
Goodwin College of Professional Studies offers you a 10-weeks on-campus program. It may seem that this program aims at beginners in web designing. Mostly because of the promises that you can learn how to build basic but dynamic websites at the end of it.
Do not rush to refuse.
In 10 weeks, you will acquire a strong knowledge of HTML and CSS, fundamental understanding of Javascript and jQuery, and general data handling basics. You will have lab-based lectures, learn web design coding, and gather a portfolio for your future career.
A team of coding professionals is going to organize your studying time. The course is part-time, and you can visit it in the evening, so you can basically combine your main studies or job while attending Goodwin College.
Purdue University offers you a chance to get a major in the Computer Graphics Technology Program while studying their Web Programming and Design Program. At the end of it, you will even have a chance to work on Google. If not Google, then any other good place because almost 82% of students are placed upon graduation.
You will have 13 different core courses, which can help you understand the field you like the most. Among your future career opportunities are user interface designer, web developer, database administrator, and web architect.
Web design is more than a nice and functional site interface. Planning, programming, and testing are happening before direct launching. Theories are studied to be implemented in various projects. The design should be combined with marketing trends. These and many more things you are going to learn while learning a program at Purdue University. Experienced professors and industry partners will help you with your web designing journey.
Full Sail University invites everyone to get a Bachelor's degree while studying Web Design and Development program. Client-side languages and database structures will be among your learning tools. You will study CSS and familiarize yourself with how to use it effectively. After you know how to enhance web pages, it will be time to learn advanced scripting languages with JavaScript among them.
You can choose among a 29-month duration program (online) and a 20-month duration program (campus). Also, you are eligible to apply for two scholarships. One is for online students, and one is for campus students, so you really have an opportunity to choose a program that suits you and your needs at the time of thinking.
Moreover, the university provides Project LaunchBox to their students. This technology will help you in creating projects. You can visit their page to learn more about the components within this offer. It won't disappoint you.
McAnulty College and Graduate School of Liberal Arts (Duquesne University) has a nice program for those who now can proceed with online education only. In one year, you will need to complete 12 credits to receive your certificate. You can see a brief description of the courses here.
It is an undergraduate program; thus, the only requirement is to be a high school graduate. It is recommended (but not required) to be a first-year college student learning design or technology. In this case, it will be easier for you to understand some aspects.
During your studies, you will create different content, which you can include in your portfolio. You will design websites, evaluate user experience, and proceed with usability testing, among many other possibilities. And all of them during one year only!
Acquired skills will allow you to search for jobs in such areas as education, interaction design, web development, and advertising.
Good luck and do not hesitate to try something new if you are interested in web design. After all, it is always better to try.