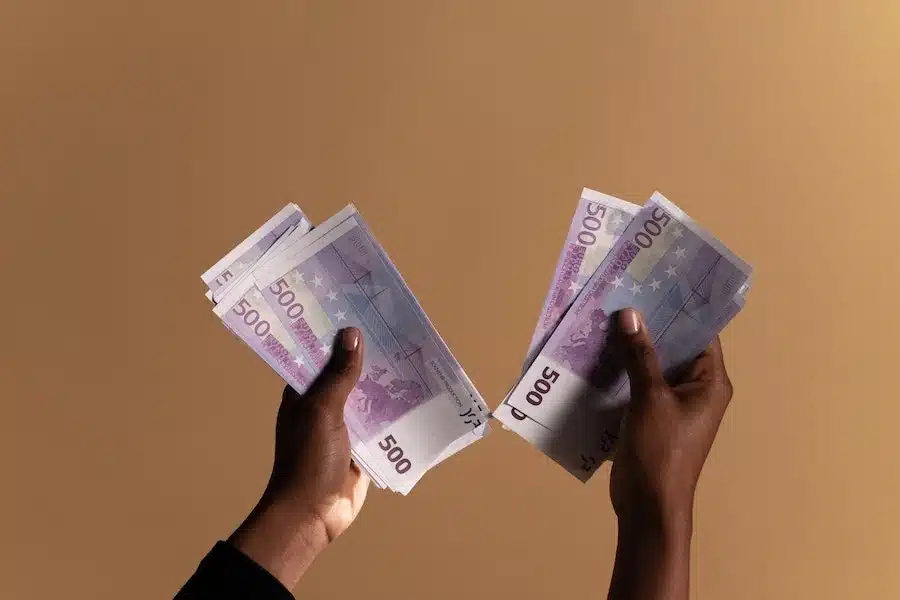 Inflation has been ruthless in the past few years all across the United States. With the rise in literally every aspect of living expenses, many people in the US workforce have had to find secondary and even tertiary income sources. Fortunately, opportunities and possibilities are abundant for workers to start making more money in the States. Let's have a look at four solid ways you can increase your income and keep up with inflation's disastrous effects.
Your Primary Options
The list of different methods and practices you can utilize to boost your money inflow is beyond extensive. In fact, there are hundreds of thousands of different ways to achieve this. However, for the most part, all these possible income sources can be divided into four primary categories: additional employment, passive income, sales/flips, and the gig economy. Each one has a variety of opportunities for making more money, along with its own set of rewards and risks. Have a closer look at each one below.
Additional Employment
For many years, US workers who needed more money than their current paycheck provided only had this as a practical solution: get a second, third, or fourth job. Many men and women began looking for supplemental income by taking on additional employment, many of whom were pulling 80-plus hours every week between two full-time jobs. 
Finding employment with multiple companies while avoiding schedule conflicts can be a serious challenge, to say the least. However, when you're searching various job board sites, be sure to make a note of your specific scheduling needs. As long as you're a good worker, upfront, and competent in the field you've applied for, you should be able to gain additional full- or part-time work fairly easily. 
Rewards:
Two (or more) steady regular paychecks 

Possible double benefits like vacation time or health coverage depending on each employer's regulations

Larger annual tax returns

Expanded skillset 
Risks:
Less time for other commitments

Increased stress

Scheduling clashes

Other conflicts of interests 
Passive Income
This is the least laborious of all four categories as the entire point is generating income without the need for exhausting continual efforts. However, passive doesn't have to mean boring. You can accumulate funds effortlessly in more ways than you might think. Basically, you're earning passive income anytime you make a financial move that will allow you to generate repetitive earnings without the need to replicate your initial action. Here's a short but diverse list containing ways of making more money in the States effortlessly: 
Investing in stocks or businesses with promising return on investment (ROI)

Creating digital download products (like e-books) or online courses

Affiliate marketing, social media influencing, and product promotion

Microtasking and taking paid surveys online

Renting out your spare room, car, or other items 

Opening a high-interest savings account or earning bonuses by opening new accounts

Opening a laundromat, self-storage facility, carwash, or just buy and stock vending machines 
Rewards:
Easy money 

Great use of time

Lower stress  
Risks:
Slow process

Typically a solo endeavor (there's not usually a team involved) 
Sales and Flips
Arguably, this may be the most interesting and exciting among the four categories. While flipping items is often lumped into the passive income category, a lot more is involved with buying to resell or flip than the term "passive" implies. Flipping usually requires repair, restoration, maintenance/upkeep until an item sells, as well as finding both the things to convert and the buyers to flip them to. It also concerns keeping your knowledge of the type of item you're flipping up to snuff, accurate, and current. There are millions of things you can buy for resale. Some require a license, and some don't. And there are so many to go treasure hunting for, whatever your flipping niche may be, whether antiques, websites, real estate, motorcycles, vinyl records, art, wine, coins, cards, or stamps.
Rewards:
Better chances of high earnings yield

Adventures to find flippable items

Formed relationships with buyers and sellers 
Risks:
Initial expense (investment risk)

Cost of repair/restoration/upkeep

Cost of advertising items for sale 
Gig Economy
Gig work has been gaining popularity since before the pandemic. Work in the gig economy is active work on an on-demand basis. Freelance writing, babysitting, being someone's personal shopper, delivering food or goods, tutoring, day labor, and similar independent, contract-based work all fall under the gig economy. And by the way, this sector is booming. It's not surprising that one in three US citizens has a side hustle and works in the gig economy!
Rewards:
Independence

Flexibility

Solo income 
Risks:
Lonely work

No benefits

The personal investment of time and money 
Wrapping Up
As you weigh out the rewards and the risks connected to each of these types of income boosters, remember your own passions, interests, and pleasures, as well as your family and life outside of work. Find the balance that works best in your life.