Buying a home can be both thrilling and daunting. While it might be the biggest purchase you've ever made, it's also the start of a beautiful life in a new place that's all your own. With such an enormous purchase on the horizon, you might be wondering where to start.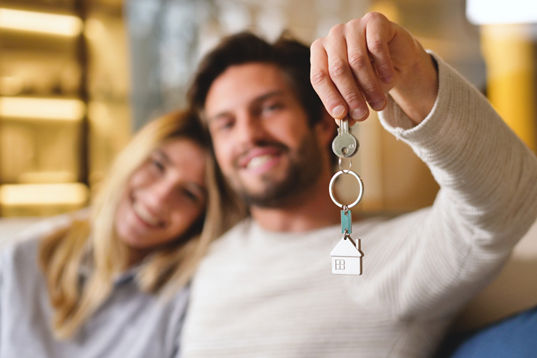 Look no further than this nifty guide! Read on for the four steps you need to take to responsibly buy your first home and start your wonderful new life in stride.
Step 1: Take a Look at Your Budget
Before falling head-over-heels for a gorgeous penthouse with a jacuzzi, examine your financial health and determine a realistic price range for your new home. That way, you can inform your search without risking any undue heartbreak.
Use a home affordability calculator for an easy way to take your income, available down payment, and monthly debt into consideration. You'll want to account for both long- and short-term expenses incurred from your exciting new purchase—that means determining how much you're willing to pay upfront, and how much you can afford per month.
If a down payment sounds too good to be true, it probably is. That's why you need to stay alert to enormous monthly payments or exorbitant interest rates.
While all large purchases will require some amount of saving, you never want to bite off more than you can chew when it comes to your finances. That's why you'll want to fit your dream house to your budget, not the other way around.
Step 2: Get Your Credit Score in Check
Few people can pay upfront for a house. Most likely, you'll need to take out a mortgage on your gorgeous new abode, which means thirty (or more) years of loan repayment in your horizon.
You can't get to that point without taking a loan first. And to get approved for a loan, you need good enough credit.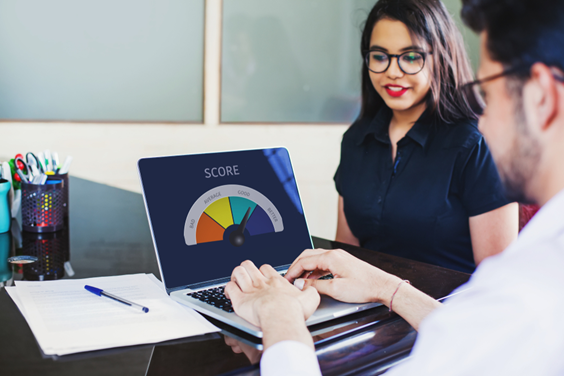 You can view your credit score from free online websites or straight through your bank. Don't worry, as long as this is a soft inquiry (and not a hard inquiry of your credit report), this shouldn't affect your score.
If your score is poor, you'll have fewer loan options. That means you'll either have to go for the best loan available or hold off on buying a house until you can improve your score.
Here's how you do that:
While it may take a while to rebuild your credit score, you'll be grateful you did the heavy lifting to ensure you get the best loan options possible when buying your first house.
Step 3: Get Pre-approved for Your Mortgage
Getting pre-qualified and pre-approved for your mortgage is the best way to ensure a smooth and painless home buying process. To do this, you have to provide your mortgage banker with some basic financial information. From there, they will determine if you qualify for credit, and for how much.
For pre-approval, you'll want to send your lender the following details:
Your income
Your available savings
Any assets and investments in your name
Any existing debt you've accrued
Getting pre-approved for credit will give you an idea of how much your lender is willing to grant you, what your monthly payment will be, and what price range you should be aiming for during your search.
Step 4: House-Hunt Wisely
When buying your first home, money isn't the only thing you should be thinking about. The surrounding area, the house's architecture, and the interior layout are all vital elements to creating the ideal setting for the happy years ahead.
So, before you jump onto that perfectly-priced two-story, first take into consideration the following aspects:
Noise levels from neighbors and the street
Nearby highways and major traffic areas
Air and light pollution
Plumbing and electricity
Surrounding nature and recreational options
Nearby shopping and entertainment
Proximity to your workplace
Pet or kid-friendly interior
Updated amenities
Sturdy infrastructure
House Insurance and consideration when pricing a home warranty
Safety of surrounding area
Sufficient space for your furniture and decor pieces
Home, Sweet Home
This new building is so much more than four walls and a roof—it's the setting to beautiful new memories of the months and years ahead, where you'll brave all the highs and lows that life has to offer.
Take your time when shopping for a home and try your best to enjoy the process… this is the last time you'll be a first-time home buyer.