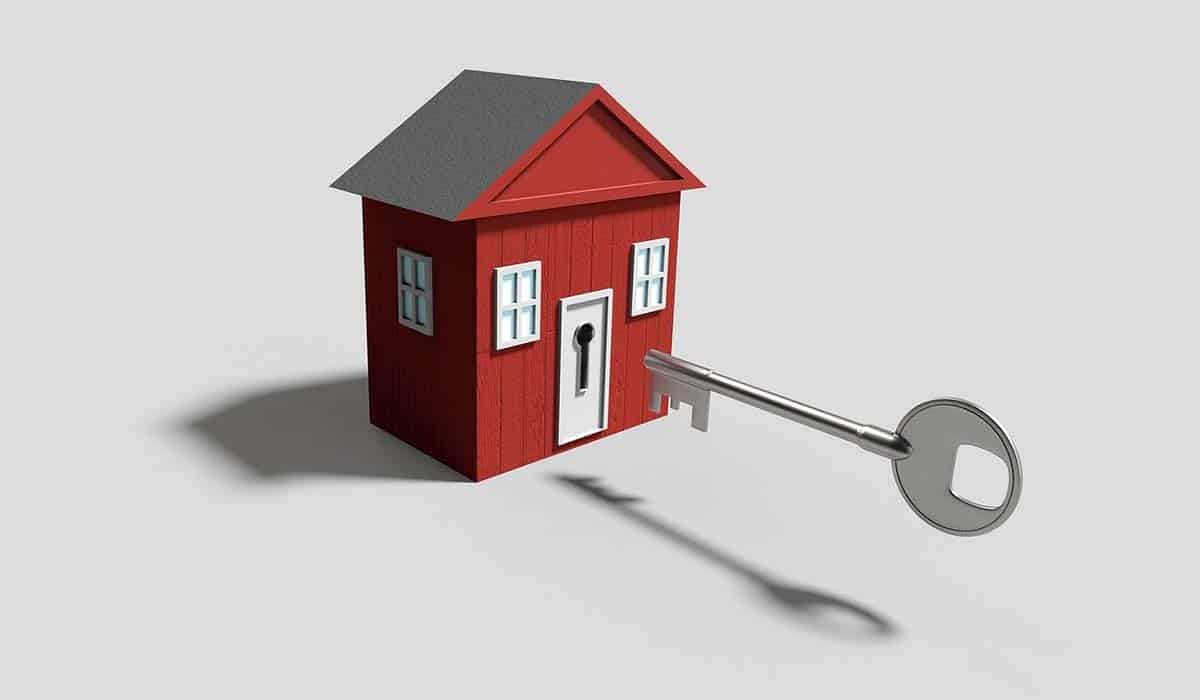 For many people buying a home will be the most expensive purchase they ever make. Unless of course you have several Ferrari's dotted along the driveway.
While there's no way of avoiding the hefty financial burden of stepping into the housing market, there are plenty of ways of saving yourself plenty of dollars long term.
Seeking out the best mortgage rate can equate some excellent savings and there are plenty of great options out there for you.
Today we'll be looking at some of the best mortgage lenders 2020.
LendingTree is an excellent option if you want to compare various offers, they partner with some of the largest lenders in the country to help you get the best deal. The process is quick and easy and within just five minutes of completing your application you are eligible to receive loan offers.
US Bank offers conventional, fixed-rate loans, VA loans, ARM's and FHA loans. Providing you qualify for their loans, you can be receiving offers shortly after. They also offer construction and investment property loans.
CitiMortgage is an ideal provider for helping you compare your mortgage options. Their website will help you find the best mortgage deal for you. Additionally, if you serve/have served in the military then you will be eligible to make reduced monthly payments.
SunTrust operates from both branches and online, allowing you to take a face to face approach to proceedings if you wish. To apply online you will just to need to make an account and enter your zip code to find locations near you.
Reali is a direct lender, they allow you to upload all of your application documentation online, which saves paperwork and the planet too! The company is renowned for their excellent customer service and will be a provider you can trust with your first step into the property market. However, they are currently only currently available in 12 states.
Rocket Mortgage offers an online service, offering a variety of different loans, including FHA loans, USDA loans, Freddie Mac, and Fannie Mac loans. The company serves as a branch of Quicken Loans and aims to provide an efficient service to help you apply for your mortgage in rocket-like speed.
New American Funding offers both FHA and VA loans. They also offer jumbo loans, reverse mortgages, and interest-only mortgages but these are much less common. To apply simply fill out their questionnaire with your relevant details and you'll be able to see which loans you qualify for.
Alliant Credit Union offers fixed and adjustable-rate mortgages. You can qualify for these with a down payment from as little as 3% of the price of the home you're looking to buy. For example, a $250,000 home would just require a deposit of $7,500.
Guaranteed Rate has an excellent easy to use website that allows you to search for the perfect mortgage for you. The website will let you know your qualifying interest rate once you have inputted a few basic details about yourself. They also have a Knowledge Center with plenty of information to advise you on which mortgage is right for you.
While First Internet Bank doesn't have any physical branches, they have an excellent online service that allows you to complete your entire mortgage application from the comfort of your own home. Some of their loan options include conventional, FHA, VA, USDA, and jumbo loans.
Carrington Mortgage Services is one of the better options within this list if your main priority is customer service. Their website features a great number of mortgage tools that will make your application process effortless, they even have a step-by-step guide to help carry you through the loan application process.
loanDepot is useful as they offer their services in all 50 states. However, you will need a credit score of at least 620 to secure a loan under their services. Their mortgage options include both fixed and adjustable-rate mortgages, FHA loans, VA loans, and also home equity loans.
Refinancing Your Mortgage
Many of us take out our mortgage with a repayment time scale of 25 years, but does that mean that over the course of this time you cannot make amendments to it?
No, of course it doesn't, whether you have found that you are overpaying or simply wish to change the amount you pay monthly to extend or shorten your agreement you are completely within your rights to do so.
Today we'll be talking you through just some of the ways you can go about refinancing your mortgage to ensure that you are in the best financial position possible and are not being caught out by hidden costs and fees along the way.
Without further ado, why don't we jump straight into finding you some ways to refinance your mortgage!
When considering refinancing your mortgage there are a number of things you should consider, so we are going to talk you through just a few of the essentials in an attempt to ease the process;
Shop Around
If you are wanting to refinance your mortgage it is important to note that you do not have to do so with your current mortgage provider, so be sure to shop around to see who can provide you with the best service. Furthermore, if you do manage to find a company that is willing to offer you better terms than your current provider, it may be worth contacting your current lender to see if they can match or better their offer, after all, they will want to retain you as a customer for as long as possible and you are getting the best deal available!
Get Your Finances in Check
Like applying for your initial mortgage or any other type of loan, it is recommended that you first gather an insight into your financial situation, and potentially pay off any existing debts to leave you in the best position possible. This way, you will be more desirable to lenders and they are more likely to offer you a lower deal on refinancing your mortgage.
Get Your Property Revalued
You may have bagged yourself a bargain when you purchased your property all of those years back, but the property market is known for its constant fluctuations so getting your property revalued is a crucial step when it comes to refinancing your mortgage. You may find that if you have altered the property over the years, making it larger or more modern, that the price of your property will go up.
There are a number of reasons why you may be wanting to refinance your mortgage, for example, if you are lucky enough to have come into some extra money, it may lift some pressure from you knowing that you are able to refinance your mortgage and cut your costs down by a substantial amount, leaving you with less of a financial burden in the long term.
You may discover that you are paying over the odds on interest rates when it comes to your mortgage that you have taken out possibly years ago, so by refinancing you not only have the ability to shop around as previously discussed but by shortening your repayment scheme you can look to see much lower interest rates.
Refinancing your mortgage can be a time consuming and meticulous process, but we can assure you that if it leads to you saving more, or finding yourself in a more financially comfortable position it will totally be worth it in the long term.
Whilst there are so many providers available, we firstly suggest discussing the option to refinance with your current mortgage provider as like we discussed they will be likely to offer you a deal in order to retain you as their customer, but be sure to do your research and weigh up all of the available options.
Check out this article on the Best Mortgage Refinance Lenders for 2020, as it will provide you with some insight into some of the best businesses that are providing refinancing schemes and the services that they could look to offer you.
Summery
These are just some providers, remember there are plenty more options out there from well-established providers such as Bank of America.
Buying your first home should be an exciting time in your life, and by choosing the best mortgage provider you can lower your stress levels.
Remember to always consider which lender to choose based on a number of different qualities. Whether that be interest rates, customer satisfaction, taxes, or even closing costs.
You May Like These Articles As Well:
What Time Does Direct Deposit Hit?
Building Your Future: 5 Small Investment Tips for Beginners