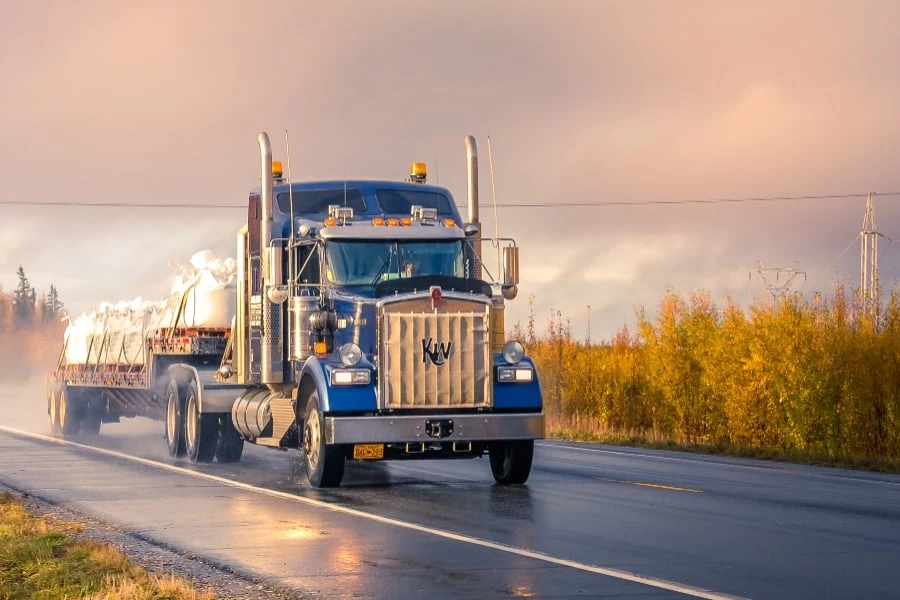 The job of a truck driver is certainly not an easy one. It is a higher risk than many other professions and requires no small amount of sacrifice be it a family time or personal time. However, with those factors considered it can be incredibly well-paying. This results in experienced and specialized freight haulers fetching impressive salaries. In this article, we will look at some of the highest-paying jobs within the industry as a whole.
Private Fleet Truck Driver
Forecasts regarding the transport and supply chain economic sector as a whole can best be described as challenging. This means that massive companies will need to not only hire new drivers but rely more heavily on experienced drivers. This results in experienced drivers being able to demand higher salaries. With such a strong market for drivers, private fleet truck drivers can earn as much as 85,000 USD a year.
Often these multi-national companies demand more and require clean driving and criminal records but they are willing to pay more in response.
Ice Road Trucker
Truckers who specialize in hauling freight in the frozen north can earn anywhere between 20,000 and 75,000 USD. While there is a wide range of earning potential, truck drivers work only for a few months of the year. Unfortunately, TV shows have glorified the job somewhat and made competition for jobs harder.
It should also be noted that the difficulties relating to this job will likely be very different from those experienced by drivers in warmer climates. Extremely cold temperatures, wind storms, blizzards, and ice roads make the job difficult, to say the least.
Dry Van
An ever-popular career path for professional drivers is to start out by hauling what is commonly referred to as a "Dry Van" shipment. This is the common nickname for the rectangular trailers hauled by semi-trucks. The "dry" part refers to the load generally being dry goods that are easy to transport. Goods are often packed in boxes and/or pallets to make for easier load in and out of the trailer. It is important to note that often dry van trailers do not require the driver to load or unload the goods. If this sounds like an interesting career path MigWay offers competitive compensation and salary packages for truck drivers.
Multiple Opportunities
Due to the industry's vital importance in keeping economies across the globe moving, interesting opportunities exist for truck drivers in a variety of other economic sectors. Returning to load hauling, there exist opportunities in hauling oversized loads, to the extent that companies are set up just to do so. 
In the mining sector, some countries are reliant on the services of truck drivers. In Australia, Dump truck drivers can earn more than 100,000 AUD. These are just some options available to truck drivers, or those looking to start a career in the industry.
Conclusion
As the trucking industry, and logistics as a whole, are facing an unprecedented shortage of skilled drivers, this has resulted in experienced drivers being able to demand higher pay. This situation has placed drivers in a strong position around the negotiating table. Our reliance on the trucking industry has not lessened showing that this situation is the current reality even in the medium-term.