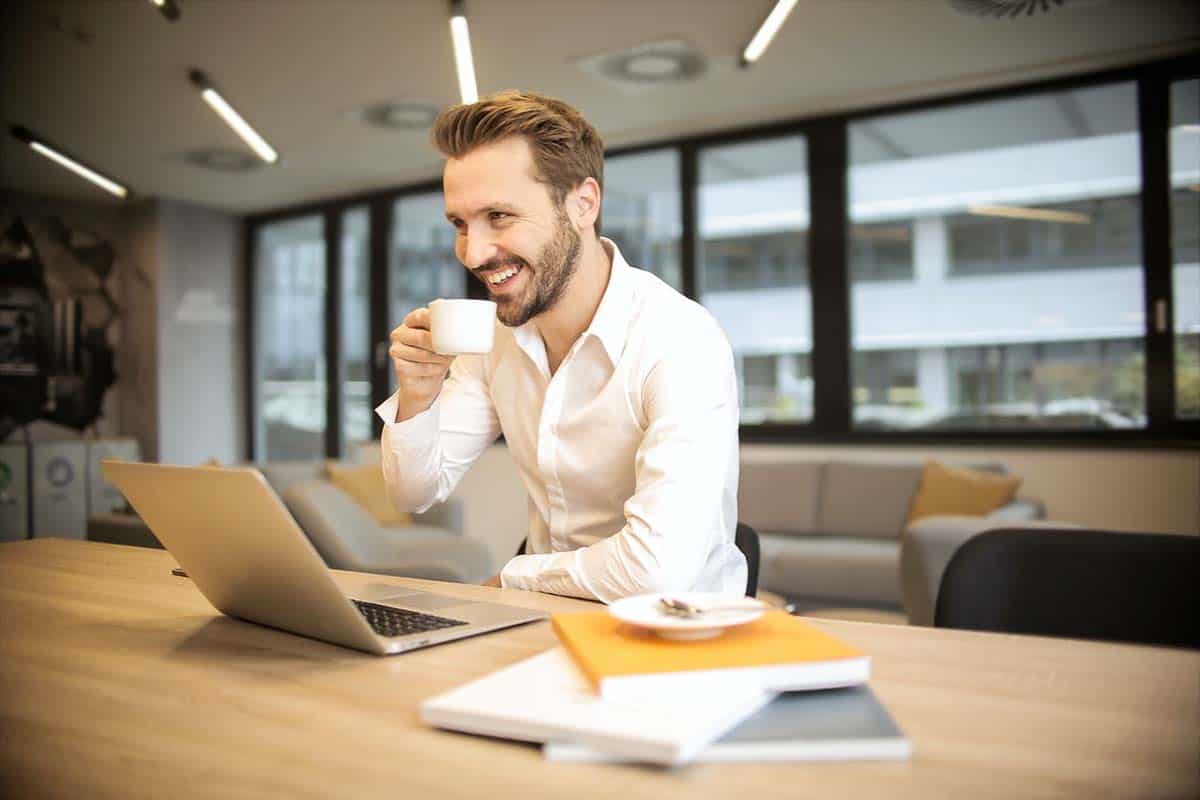 Business as usual in the ongoing pandemic can be termed as survival of the fittest. Companies around the world are experiencing a paradigm shift in their daily operations. COVID-19 has accelerated remote working by a decade. Entrepreneurs and small businesses might find themselves in a precarious situation these days. Lockdown has made companies to allow their employees to work from home. Organizations are embracing flexible work arrangements to stay relevant in the market. Executives are in a dire need to reassess and revamp the managerial thinking. It is only then a smooth functioning of the business can be ensured during the new normal. Moreover, it's not just COVID, globalization is intensifying as well.
With the advent of latest technologies, new competitors are continuously spawning the industry. To stay profitable even in today's time, businesses need to leverage the capability of pre-existing engineering solutions. Companies need to adapt to new technologies as well. A majority of businesses are making use of dedicated tools to optimize their workflows and ensure seamless communication with stakeholders, potential clients and team members. In this post, we will talk about innovative tech solutions which businesses are using to stay profitable and manage their resources well. But first, let's understand how remote working is transforming businesses across the globe.
Remote Working: The New Normal
Gone are the days when companies were confined to four walls of the business park. A majority of the workforce is operating from the comfort of their homes. Business workflows and processes are going online. There are companies out there providing state-of-the-art infrastructure to employees so that they can work from home seamlessly. Since meetings are going online too, people have started using Business PowerPoint templates to create quick and engaging slides for online conferences. Remote working comes with its own sets of merits and demerits. Communication is one of the most important aspects of remote working. A good routine must be established for information sharing on digital platforms.
A number of companies have started using tools such as Slack, Zoom, etc., to effectively communicate with their remote teams. Moreover, companies have started realising it is imperative to establish interaction points every day with the employees. Managers are communicating with their team members through Skype and other messaging portals to keep their morale up and get regular updates on the work. There is no denying that work from home provides tremendous flexibility to employees however it can be daunting at times too. People often feel lonely since humans are accustomed to social interactions. Plus, not every industry can work from home. Domains such as hospitality, manufacturing & heavy industries are still functional.
We can say work from home is a saviour for a majority of organisations else they would have shut down and would incur billions of dollars in losses. IT tech giants such as Amazon and Microsoft have already granted work from home to their employees until 2021. The new remote workforce requires immediate and drastic changes in terms of policy across all levels of an organisation. Remote working has made it possible for companies to hire talented people without worrying about borders. Although work from home is not a supplement to office culture it's the only way out until this pandemic is over. Companies need to understand the importance of remote working and parallelly inculcate changes so that it's a win-win for everyone.
Let's Move Ahead And Talk About Some Of The Tools Helping Companies In These Times:
Slack:
When it comes to managing communication with teams and potential clients Slack is one of the game changers in today's industry. Slack is a SaaS (Software as a Service) based product aimed at making corporate communication seamless. The platform makes all team communication happen in one place. Slack can also integrate with existing deployed software such as GitHub, Trello etc. Companies are leveraging one-to-one communication as well as private groups at Slack. You can also share your files & code-snippets with team members. Flat has replaced old-school email and has emerged as an instant messaging platform for teams.
SlideModel:
With remote working, comes remote presentations. Unlike traditional presentations where your audience is sitting in front of you, today meetings are going online. It is critical to grab the attention of your audience as soon as you begin the presentation. It gets even more difficult to engage with your audience because you are presenting online. SlideModel is one of the biggest providers of intuitive PowerPoint templates. The platform has over 20,000+ professional PowerPoint templates ready for use. You can leverage these readymade templates and create a state of the art presentations in a matter of minutes. Slidemodel provides much-needed flexibility while creating presentations. The templates are 100% editable, ensure a consistent design and offer ease of formatting to users.
Google Slides:
Google Slides is one of the most popular online presentation software. You can create online presentations without any hassle. What sets Google Slides apart from its competitors is its ability to host online presentations. You can leverage professional-looking Google Slides templates or can also upload your custom templates while creating presentations. You can also collaborate with your teams sitting two time zones away and present collectively to customers. Google Slides makes it easy to create and share your presentations with team members, managers and potential leads. Moreover, since these presentations are stored on the cloud you don't have to worry about losing them ever.
ProofHub:
ProofHub is an online project management tool for businesses. It is a dedicated management platform which allows you to connect different business apps, software and tasks into a consistent workflow. ProofHub also brings different remote teams under the same roof. The software comes with an array of features such as discussions, online proofing, feedback, remote project management and more. Companies can leverage ProofHub for efficiently managing their resources and ensure productivity amid employees.