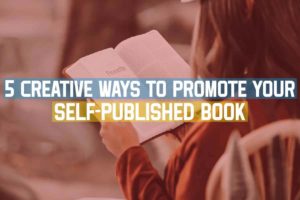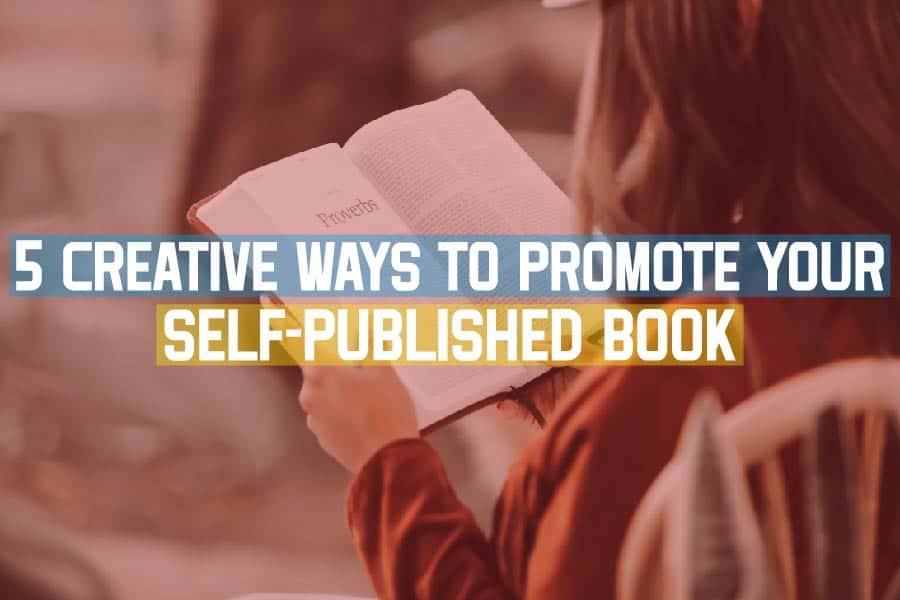 Self-publishing a book is no small feat so congratulations on doing it successfully! Now it's on to the next important step – getting people to read it. The time and effort you poured into your writing deserve to be appreciated and read by the people you did it for. To make that happen, you need to undertake some effective and creative marketing strategies.
There are so many ways you can build hype around your new self-published book and the best part is, it doesn't have to cost an arm and a leg. If you're creative enough (which you probably are given that you've written a whole book), you can get people to purchase your book and be excited for the next one.
These marketing strategies will help you promote your book and establish you as an author to watch out for. Let's take a look!
1. Find And Market To Your Target Audience
Your promotional efforts will only be effective if they're reaching the people who would be interested in your work. If you're marketing a YA novel to a 30-year-old, you won't see much success no matter how great your marketing strategy is.
So before you do anything, figure out who your target audience is. Who do you want reading your book? Do some research on this – figure out age, location, and interests. Once you've done this, you'll have a better idea of where to find these people. If your target audience consists mostly of people in their 20s, Instagram will be your best bet to promote.
If you've written a self-help book for older people, you will want to try Facebook. After you've figured out where your audience spends the most time, you can curate your marketing strategies for that platform or location accordingly.
2. Create An Awesome Book Cover
Believe it or not, people actually tend to judge the book by the cover. This is especially true for new and unknown writers who don't have a reputation that precedes them. Your book cover is therefore the primary way to introduce yourself and your work to your audience. So you have to make sure it's a good one.
The ideal book cover will contain the following elements:
An image that portrays the essence and genre of the book

The title of the book

The name of the author

Eye-catching colors and fonts

An enticing tagline
If you have no idea how to design a gorgeous cover, don't worry. PosterMyWall has tons of amazing book cover templates that you choose from and customize to create something that really reflects the vibe of your book.
3. Put Up Standees In Bookstores
Often, you'll see banners or standees advertising new book releases in local bookstores. These standees direct the attention of people who are looking for new stuff to read towards the book that's being advertised.
Therefore, if you place a standee at the entrance of various bookstores around your locale, people who catch a glimpse of them will become familiar with your name and be likely to check out your work.
This strategy is incredibly useful if you've self-published an e-book because it targets a key demographic – book lovers who shop at bookstores instead of solely online. So you can use the standee to let people know how they can access your e-book. A good way to do this would be to print a QR code on the standee and ask people to scan it to be taken straight to your e-book.
Incentivize bookstores to allow you to place your standee in their stores by offering them a small percentage of the profits or an opportunity to mention their bookstore on all your promotions.
4. Send Your Book To Book Blogs
Make a list of all good and authentic book blogs you can find. These can be blogs on WordPress or Instagram or any other online platform. Then, contact them via email and ask them to review your new book. Ask for genuine, organic reviews and send a link to your book as well. If you have a physical copy, you can even ask for their address and mail it to them.
Share the reviews that you get on your own social media page (preferably, share only the most glowing ones). Make sure to accompany these shares with information about how people can purchase their own copy. Also, if there's a sentence or two from a review that stands out, add it to your book cover as well to increase the credibility of your work.
5. Leverage Social Media To Promote Your Book
Social media is a great way to build hype around your book and curate a dedicated fan following. You can also use it to connect with your fans and build your credibility as an author.
There are a number of ways you can generate engagement on your social media pages and draw attention towards your book:
Do a Q&A on your Instagram stories

style="font-weight: 400″> – answer questions about your book as well as personal questions about yourself and the process behind your book

Do a giveaway

– ask your followers to share a particular post to get a chance to win a free copy of your book

Post regularly

– post pictures of your day, your accomplishments, and your favorite books and movies, and then ask questions in each caption that people can answer. Don't forget to respond to the comments you get. As your following grows, you'll be able to get more eyes on your new book
Author Jodi Picoult's Instagram page shows how posting meaningful content regularly can increase engagement online and build a strong following.
Final Thoughts
As an up-and-coming writer, it can be difficult to effectively gather interest in your new work. This is why the right kind of marketing is so important. You know you've done some solid work. Now, you just have to use the right online and offline tools to convince people to give your book a shot. So start with creating the perfect book cover, and then promote it consistently online and in your area.