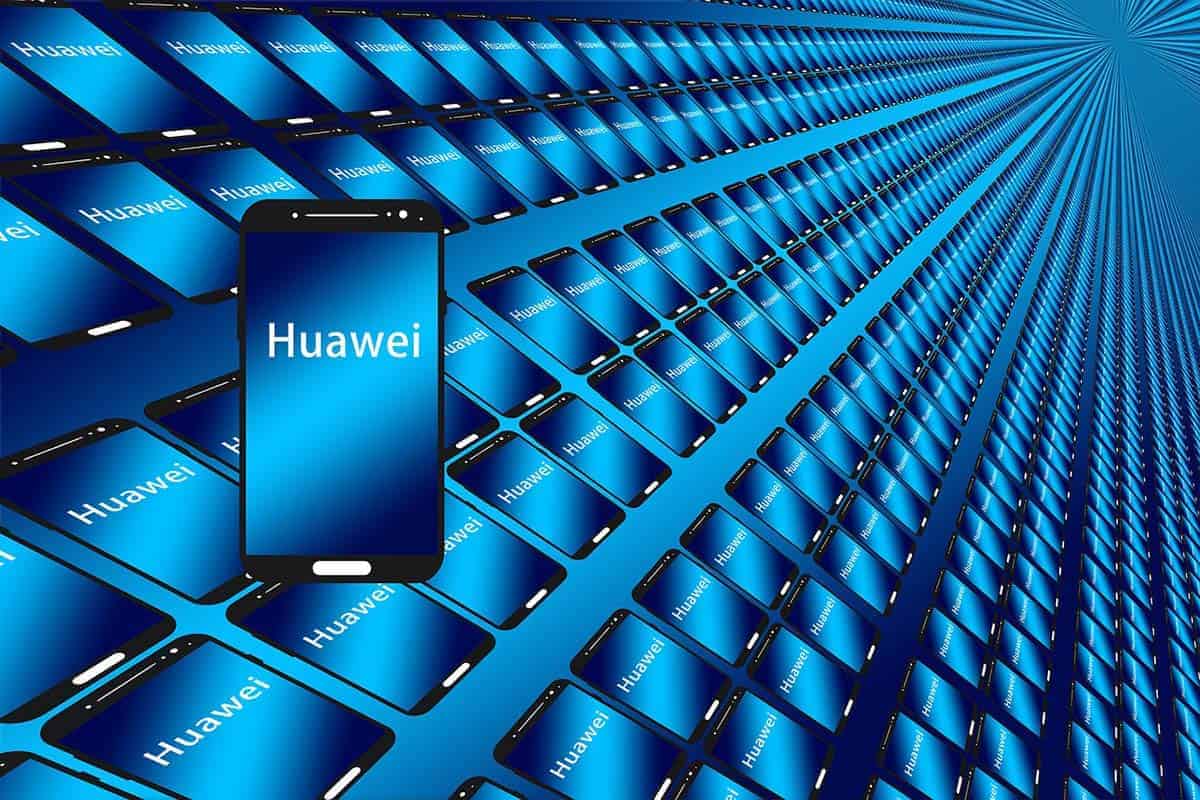 Huawei was incorporated back in 1987 as a startup by Ren Zhengfei. The company had an initial mandate of producing phone switches. However, with time, the company had expanded its operations to also include providing operational and consulting services, building telecommunications networks within and outside China. Huawei had a total of 188,000 employees in 2018 with a large number of them involved in the company's research and development department.
To date, Huawei has come up with different services and products in over 170 countries, with its services been rendered to 45 of the biggest telecom operators. In 2012, Huawei topped Ericsson as the biggest Telecoms equipment maker in the whole world and became the second-largest maker of Smartphones in 2018 just behind Samsung. However, Does Huawei work with Verizon? We will find that out in this article.
Does Huawei work with Verizon?
The straightforward answer is that Huawei phones can only work with Verizon on the 4G mode. They are usually compatible with T-Mobile and AT&T in America. However, it should be noted that Verizon is a CDMA carrier, hence phones that are compatible on this network downgraded to a 3G standard when they are unable to connect using 4G.
Why Is Huawei Demanding For $1 Billion Compensation From Verizon?
Huawei is demanding for a billion dollars in compensation from Verizon for licensing rights to its patented technology. If Verizon doesn't pay up the said sum, Huawei may approach an American court to sue Verizon for copyright infringements.
What Does Huawei Do?
There are three core arms around which the operations of Huawei operates. These arms include Enterprise Business which provides software and services to customers, equipment. Also, Huawei provides Telecom Carrier Networks by building services telecoms services and networks. Finally, Huawei manufactures electronic communications devices.
Global Services
Huawei Global services are reputed for its services to telecommunications operators using its technology to build and manage networks. They also provide engineering and consulting services to improve operational efficiency. Some of these include network integration services which include those for fixed and mobile services.
Telecommunications networks
The core network solutions for the company are known to offer both fixed and mobile soft switches and Internet Multimedia Subsystems. Huawei is also known to sell xDSL and next-generation PON (NG PON) on one platform. In addition to this, the company also provides broadband access, mobile infrastructure and service switches, and routes. Some of the software products of the company include service delivery platforms digitals homes and Rich Communication Suite.
Devices
Huawei also has a device division saddled with the responsibility of providing white-label goods to content service providers. This includes wireless modems, USB modems, and wireless routers. Huawei also makes several devices such as tablet PCs, IDEOS smartphones and the Smartwatch.
What Is The History Behind Huawei Smartphones?
Back in July 2003, Huawei came up with a mobile phone department saw its first Phone shipment by 2004. The first 3G phone by the company was the U626 and it was produced back in 2005. Ever since then Huawei has gone on to produce different mobile phones across different spectrums.
What Does Huawei Mean?
Huawei translates to Chinese achievement. The first character of the name Huawei in Chinese is gotten from the word for flower but now stands for Chinese. The second character of the word stands for action. When they are both fused it means Chinese achievement.
Is It True That Employees Own Huawei?
Yes to a very large extent. The company is owned by its employees which is yardstick it uses to distance itself from claims that it is heavily controlled by the government. About two-thirds of its employees are involved in the company's employee ownership program. Such employees own restricted shares and are usually rewarded based on their performances. When an employee decides to leave the company, such shares are converted back to the company while such persons are compensated.
It is, however, vital to note that even though employees own the company, they do not control it. The company is still competently managed and controlled by management. Also, the founder still has the power to veto any decision taken. It is, however, a company policy to vote 51 representatives every 5 years who would then choose the board of directors.
A Few Interesting To Know About Huawei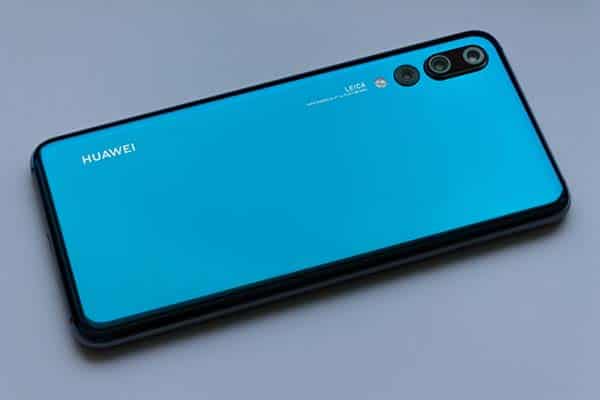 Certainly, when it comes to Smartphones, Huawei may not be the number one name that comes to your mind. That, however, does not take away its importance especially in the technology industry. What you may not know is that Huawei is quite huge especially as it pertains to the technology of the telecoms market. Here are a few interesting things to note about Huawei:
1. Was founded by Zheng at age 42
Who would have thought one could go on to create a world-class corporation at 42? Well, Zheng did it and indeed in grand style! Before he founded Huawei, Zheng was a serviceman in the people's Liberation Army where he was a military technologist. Although he did not have any military rank, he was at a point selected as a delegate. With a status as the 556th richest man in China, Zheng is still the president of Huawei now 71 years old.
2. They are the biggest maker of telecoms equipment in the world
Even though they only just started making a real statement in the Smartphone Industry recently, Huawei has been the biggest maker of telecoms equipment since 2012. This s not limited to SMartphones alone as the company also makes equipment for different telecoms companies and corporations.
3. The company had an initial core mandate of producing telephone exchange switches back in the 80s
Huawei may not have made any major inroads in the Western world until recently; however, like we pointed out earlier, the company has been around for a very long time. As at the time the company started, China was still relying upon manufacturers of telecoms equipment from outside. Ren's vision was founded upon a belief that switching technology was closely related to international security and any country that didn't have its switching technology was vulnerable.
4. Strong partnerships
So far, Huawei has worked with over 80% of the biggest telecom companies in the world. Some of the big companies Huawei has worked with include Motorola, Vodafone, T-Mobile, and the likes. Aside from having its own Smartphone line, Huawei is also quite strong in influence in the telecoms industry. Furthermore, the company has several partnerships with sports teams such as Paris Saint-Germaine, Arsenal F.C., and several others.
5. The company has a rough history with American security
Huawei has always had issues with the American government due to the school of thought that the company may be working with the Chinese government to spy on America. Huawei has however over time debunked such claims while calling on the American government to carry out thorough investigations to substantiate the claims. Even though nothing was found against the company in investigations, the U.S. House Committee on Intelligence still went ahead to designate the company as a national security threat back in 2012.
6. The company increased its earnings by about 30%in 2010
That was a massive increase. A large chunk of the growth could be traced to the fact that the company made inroads into the American market. Also, the company's major market shifted from China to the rest of the world. It is interesting to note that the company accounted for a whopping 15.7 percent of the total 78.56 billion global network infrastructure markets back in 2010.
7. The company invested about 1million Dollars in a Canadian University
So far, Huawei has invested about 1.5 million dollars in the Carleton University in Canada. The primary aim was to create a research lab that was dedicated to the development of cloud computing technology and services. Huawei has so far donated large chunks of money to several educational ventures with MIT also being one of the beneficiaries.
Conclusion
Does Huawei work with Verizon? We believe we have adequately answered that question and several other ones. The partnership both companies operate is one that can be best described as mutual and strategic as seen in their device. Furthermore, the dozens of interesting facts about Huawei for which we have looked at a few in this article clearly shows a company that will be making many more innovations in the years to come.
You May Like These Articles As Well:
How Far Has Curiosity Traveled?