Mixed martial arts is one of the fastest-growing sports in the world right now. As far as combat sports go, many fans feel that MMA is leagues ahead of sports like boxing, kickboxing, or wrestling. That's because MMA is a complete fighting system where every style is permitted. Boxing for instance has its limitations as it does not incorporate anything except punches. In MMA, we're able to truly see which style and fighters are the best in the world.
Why You Should Watch MMA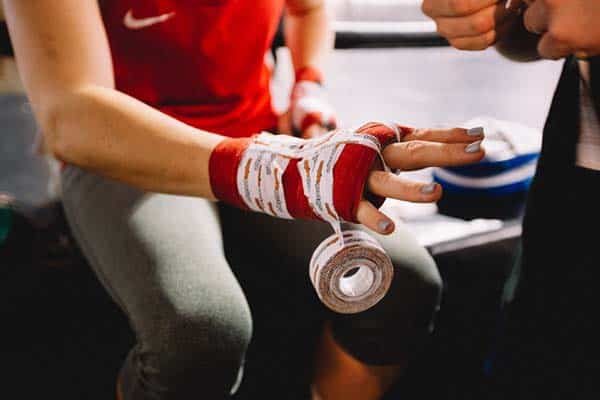 Where other sports are seasonal, MMA continues throughout the entire year. In comparison to boxing, MMA is the more exciting sport to watch for many reasons. Boxing has been on a noticeable decline for decades, while MMA is getting more intense and competitive every year. Organizations like the UFC, which many consider being the best in the sport, are continuously outdoing themselves with incredible events and stunning performances from the fighters. The sport is truly unpredictable and we have seen some jaw-dropping endings over the years that are simply sensational.
In this sport, there are no easy matches and there is no such thing as a fighter taking a day off. Whenever two combatants step into the cage, you know you are in for a war. While it may be exceedingly violent at times, it is also incredibly thrilling to see the top caliber of athletes and the performances they are capable of. Through the big paydays and media attention, we've also seen some fighters emerge as celebrities and the antics and storylines that develop as a result can be entertaining for many fans.
The Most Exciting Fighters Today
If you are interested in becoming a fan of MMA, now is the best time in the history of the sport. There are many exceptionally talented fighters in the UFC and other organizations that are immensely fun to watch. It seems like every year there is just more happening in this sport to follow. Regardless of the media attention, the attention-grabbing antics and everything else surrounding MMA, the most important thing is always the fights themselves. If you are interested in watching the most entertaining events, here are some of the most exciting fighters competing today.
Max Holloway
Max "Blessed" Holloway is one of the best fighters in MMA today and possibly the greatest featherweight in UFC history. His upcoming rematch with Alexander Volkanovski is one of the most anticipated title fights this year. This will be Holloway's biggest challenge yet, and the odds reflect that with Holloway a +175 underdog against his rival. Holloway has had some very memorable fights in the last few years. When he faced off against Brian Ortega, few fans expected it to be such a competitive bout, but the four-round war was back and forth until it was stopped by the referee. His two fights against the veteran Jose Aldo that ended with TKOs also come to mind.
Jon Jones
Regardless of the controversy, Jon Jones is often called the greatest MMA fighter of all time. Undefeated over 28 fights, Jones has beaten the best of the best in the UFC and is a thrilling fighter to watch. At 6'4" he is a tall and athletic fighter, and the current champion of the UFC light heavyweight division. Primarily a striker, Jones utilizes his long-limbed frame to throw combinations of hard punches, swift kicks, and devastating knees and elbows. Before his fights, he's known for his intense workouts that combine powerlifting with exhaustive cardio. He has beaten everyone there is to face, and many fans wonder if Jones will retire undefeated.
Justin Gaethje
In the MMA world, Gaethje is known as the "human highlight reel." With a name like this, you know you're in for a show every time he steps into the cage. His reputation is fearsome. Every fight is an all-out war between him and his opponent and through his career, he has amassed 19 KOs in his 22 wins. Currently the interim lightweight champion, he is looking to unify his title against the champion Khabib Nurmagomedov soon. In terms of exciting fighters, Justin is one of the best in the game.
MMA In The State Of Maine
While you may not have known, the state of Maine actually has a relatively rich history with the sport of MMA. Several well-known fighters over the years have come from Maine, and more respected MMA gyms seem to be popping up every year. From Bangor to Portland and everywhere around the state, there are accomplished and qualified MMA gyms that cater to people that are interested in learning the sport, or just interested in getting in shape. The UFC even has history here, putting on several events over the years. Most recently was the 2014 UFC Fight Night event that was headlined with Ryan Bader vs Ovince Saint Preux. Of course, without the fighters that represent their home state, there wouldn't be a thriving MMA scene in Maine. Here are some of the most exciting fighters to come out of The Pine Tree State.
Tim "The Maine-iac" Sylvia
To start off, possibly the most accomplished and well known Maine fighter of all time is Sylvia. A veteran of the sport, Sylvia kick-started his MMA career way back in 2001, winning a first-round KO over his opponent. Since then, his decorated career saw him rack up 31 wins with only 10 losses, most coming in his later years. During the time he started competing, MMA was still very much like the wild west, with no standardized rules. Sylvia is often considered a pioneer of the sport, competing in numerous organizations before eventually becoming a two time heavyweight champion in the UFC. At 6'8", 270 lbs, Sylvia was a commanding and powerful force in the cage, where he relied heavily on his wrestling background and heavy punches.
Tim Boetsch
Boetsch is a UFC fighter that competes in the middleweight division. Since turning pro back in 2009, he has won 21 fights with 13 losses. Through his time in the UFC, he has competed against some of the best middleweight fighters of all time like Ronaldo Souza, Luke Rockhold, and Dan Henderson. He began wrestling at 6 years old, and regularly utilizes this experience and heavy-handed punching during his fights. In his early years with the UFC, he gained a reputation as a fighter that was willing to step up on short notice. He made his UFC debut as a replacement fighter with just ten days' notice. Competing against David Heath, Boetsch won by first-round TKO in a dramatic finish where he tossed Heath head-first onto the mat. Boetsch has enjoyed a long career since then and continues to fight.
Glory Watson
There are many veteran MMA professionals from the Maine area, but there are also some new faces coming up the rankings as well. Glory Watson has earned her place in the MMA world and is Maine's only female professional fighter. At only 24 years old, Watson is determined to leave her mark on the sport and compete against the best female fighters in the world. Competing 7 times in just 17 months as an amateur, she blazed through the local circuit, amassing a record of 6-1 before her upcoming professional debut. Watson fights out of Young's MMA in Bangor, Maine.
You May Like These Articles As Well:
Why Playing Golf Should Be On Your Bucket List