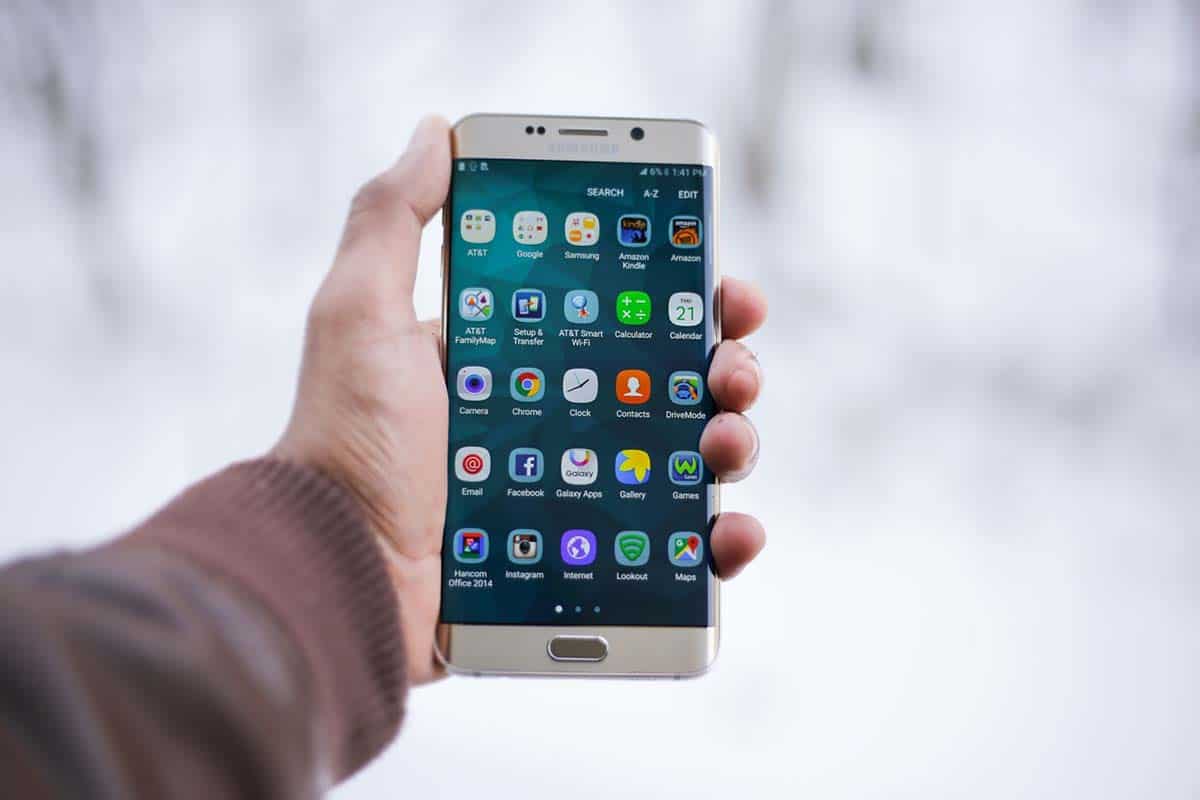 If you own a Samsung phone and you want to use the S Health, you would want to know how accurate the app is. Health apps such as Samsung health apps are very important to fitness and health enthusiasts.
You can keep track of your health and fitness with S Health app. All you need is your Samsung smartphone. The app is already installed on Samsung mobiles like the Samsung Galaxy S6.
How accurate is the Samsung Health App?
The Samsung health app is accurate and effective. It works perfectly and can be used for much more than calorie and step tracking.
You can install this app on a wide range of android mobile phones, but not all these phones can advantage of some features such as heart rate monitoring, which can be used on Samsung phones.
How The Samsung Health App Works
Before you start using the S Health app, you should know how it works and how to get the best out of it. This guide will show you all you need to get started with the Samsung health app.
Getting Close and Personal With The App
What's good for a 23-year-old professional athlete will differ from what a 40-year-old office secretary needs. This is why the Samsung Health app asks for personal information when you first launch it. It asks for information such as your age, gender, height, and weight. It also asks for your normal activity level.
The app saves all the information to your profile and gives you an estimate of your BMI (Body mass index). If there is a change in your weight and activity level, you can update your profile on the app. All you need to do is tap the More Options icon, which you can find in the upper-right corner, select Settings, and tap Profile.
Tracking Your Workouts With The S Health App
The exercise section for the Samsung health app doesn't just help track your movements; the app provides rich information about your exercise history and will even encourage you as you work out.
To use this feature, tap Exercise and choose your workout style. Your style could be hiking, running, or walking. Tap set workout goal and select any of these; time goal, distance goal, or calories burned. Choose basic workout if all you want to do is work out without a specific goal.
The app's audio guide is turned on by default. With the audio guide, you can hear your progress. It will tell you your pace and distance. You can also listen to your favorite music with the app as you work out.
You can also take pictures from the app screen if you find anything that inspires you along a new route.
Measuring Your Heart Rate
The Samsung health app can help you calculate your heart rate. To use this feature, tap the heart rate icon, which you can find at the bottom. The app will ask you to place a finger on the heart rate sensor.
If you want an accurate reading, sit down and stay still as possible. Firmly place your finger on the sensor without squeezing it. After a few seconds, the app displays your heart rate. This feature consumes data, so the more you use it, the more data the app works with.
Including Casual Activity
Good health doesn't stop at the gym. That is why the Samsung health app is designed to be with you throughout the day, using its in-built pedometer to measure every step you take. To use this feature, tap the pedometer icon every morning. The app will track your movements from morning till you go to bed.
You also don't need to wear a special device. All you have to do is put the phone in your pocket and the app will estimate the number of steps you take and your speed and it will provide an accurate step count and amount of calories you burned.
You can set a daily goal with the app and track your progress daily for extra motivation to workout.
Monitoring Your Sleep Habits
Samsung wearable devices such as the Samsung Gear S have an internal gyroscope inside. The gyroscope can detect any movement – even when you sleep. Before you sleep in the night, wear your Gear S. Connect your Gear S to your smartphone. Tap S Health on the app screen and click sleep.
You will be asked to read some information on measuring sleep data the first time you use this feature. To use it, tap OK and then tap Record sleep. In the morning, when you wake up, tap I'm awake. To check your sleep, go to the sleep utility and swipe the screen up. Open the S health app on your phone to review your sleep pattern up to 30 days.
Counting Calories
You don't need to bother about counting calories again. The Food tracker in this app will help select your meal and calculate the calories. For example, if you grab a cup of nuts for lunch, select Lunch and enter nuts.
When you specify the kind of nuts and the portion you gad, the app will automatically add these calories to your consumption for the day. If you didn't remember to add something, add it when you can by changing the time and date to when you had the meal.
The app allows you to add notes and custom meals. You can even take pictures of your favorite meal so that you can quickly select it from your gallery the next time you are eating it.
Tips How To Get The Most Out Of Samsung Health App
There are many interesting things you can do with the Samsung health app to get the most out of it.
Here are some ways you can enjoy the S Health app.
1. Challenge a user to a Step Count Duel
When it comes to staying fit, motivation is an important factor, and friendly competition is a form of motivation. Samsung Health app as a feature that allows you to challenge other users to one-on-one step count competition. This adds excitement to your workout routine.
It is easy to start this one-on-one step counting challenge. All you have to do is add a new challenge on the Together page of the app. Name the challenge you added and invite a friend to join.
2. Save Phone Battery While Tracking Your Workout
Keeping your smartphone active during prolonged workout sessions can drastically drain your phone battery. This means you should put your mobile phone to sleep during your workout to save battery life.
Good news! Samsung health app allows you to stay on top of your workout time by displaying it for you to see on a black screen that is OLED-Friendly. To use this feature, click on the padlock icon that you can find on the corner of the workout page.
3. Log Your Caffeine Intake
Most people take a cup of coffee every morning. However, while you are able to log the amount of coffee you drink in the Food recording section, the app doesn't automatically display caffeine values.
The good news is that you can add another feature tile to the app. So, you can add an extra feature to log the amount of caffeine you take every day. To add another feature, scroll to the bottom of the main page and click Manage items. Tap the toggle in the Caffeine section to activate the feature.
4. Partake in a Global Challenge
Samsung health app also features global challenges regularly. You can join the challenge to see how well you stand against other fitness enthusiasts all over the world.
Entering a global challenge is not difficult – just click Together at the bottom of the app and hit join on any challenge that is available.
5. Diagnose Health Symptoms
Samsung health app does not only help track your fitness and nutrition, but it also helps diagnose health symptoms from the comfort of your home. You can access the symptom checker by going to the Experts tab in the app.
The symptom checker will help diagnose possible health issues for your symptoms by asking questions.
6. Delete Your Samsung Health Data
If you want to start using a different fitness app, you can always erase your Samsung Health App data to keep your information private. If you delete your personal data from the health app, you are not only erasing your sensitive information; you are also wiping them off from Samsung's servers.
If you want to delete your information from the app, tap on the Menu button. You can find it in the upper-right corner. Select Settings and tap on Erase personal data. Follow the prompts to wipe off all your personal information.
Does The Samsung Health App Use Gps?
The Samsung health app works without GPS, so it does not need it for step counting. However, for other features such as displaying the map of the track the user followed while working, it will require GPS.
You May Like These Articles As Well:
How Can You Tell A Meteor From A Comet?