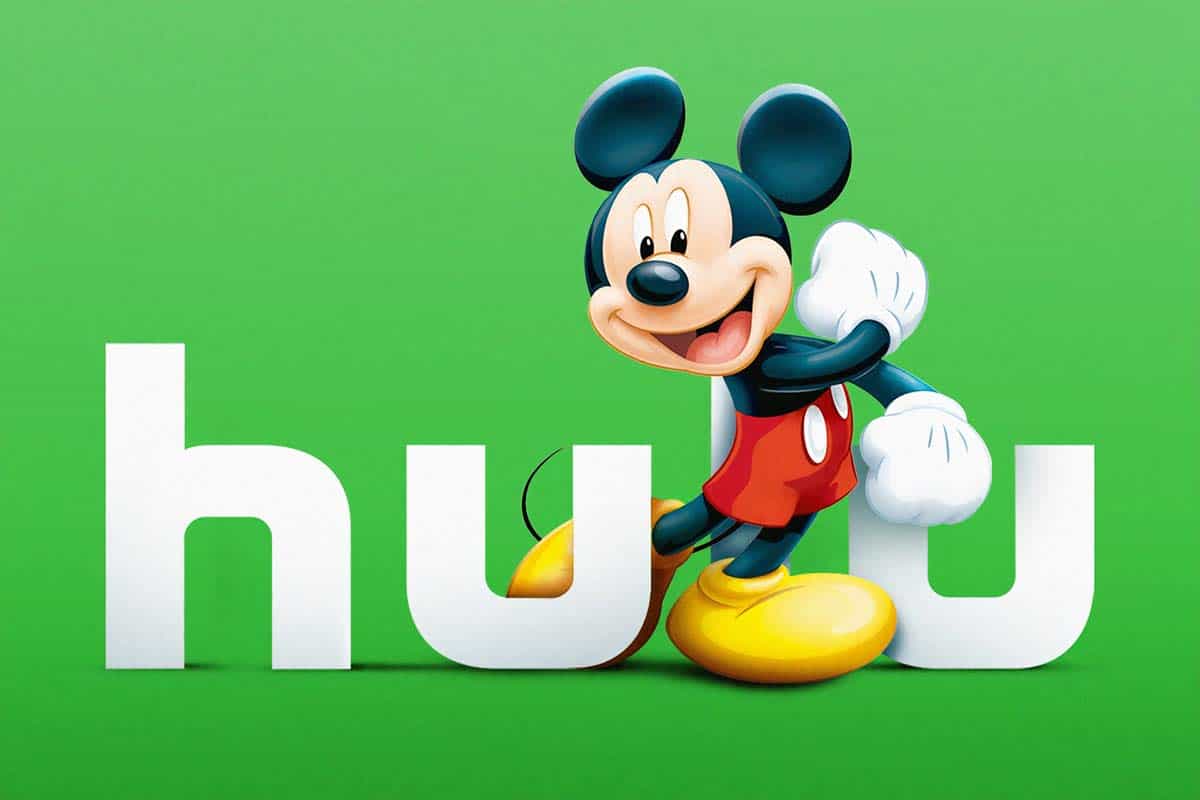 You are watching your favorite TV Show on Hulu, and out of the blue, an intrusive ad pops up. Has this ever happened to you? Why does Hulu have ads? Well, if you are worried and wondering what could be the reason, here's why.
Why does Hulu have ads?
The Hulu ads and "No ads" plans have ads. It is surprising, but that's how they operate. Hulu is a for-profit company, so expect them to hunt for more revenue-making opportunities.
Here's how it works. Hulu offers $5.99 and $12 packages. The $5.99 is the lowest package and contains ads. The advertising dollars Hulu earns augment the small subscription fee. So, yes, you'll encounter ads in this package. But it's a great choice for casual viewers. You'll save a lot of money, provided you're ready to cope with the ads.
Next is Hulu's $12 per month subscription package. This is where the confusion about ads displaying while watching movies is. Hulu's $12 package is a "No ads" plan. In other words, you won't be seeing ads. However, there's a disclaimer stating that some movies and TV series in the streaming platform's library will have advertisements.
The reason why Hulu's "No ads" plan still displays ads is due to the streaming rights most of the shows have. The commercials come up before and after every episode.
So, expect shows with streaming rights to display ads. It happens even if you're on the "No ads" package.
Examples of these exclusive series that have ads are; How to get away with murder, Agents of SHIELD, and Grey's Anatomy.
Keep reading to know more about Hulu.
History Of Hulu
Hulu is one of the big online streaming platforms that have paid its dues. It started as a private beta platform, with a free viewing option, which has eventually ended.
Founded in 2006 by Jason Kilar, Hulu is a US-based movie streaming platform that lets you watch tons of quality media content. You can watch short video clips, documentaries TV Series, crime TV Series, movies, and other media content.
Though subject to availability, Hulu's subscribers can watch the best shows in HD on prime channels such as N.B.C., Fox, A.B.C., and CW. The company also caters to several devices besides computers and laptops.
You can access media content on Hulu with gaming consoles, smartphones, televisions, tablets, and others. You can stream your favorite shows anywhere, whether in a bus, office or wherever you find yourself.
Hulu is a breeze to use. You do not have to be tech-savvy to stream movies or use the platform. All you have to do is grab your device, open a new Hulu account, log in after signing up, subscribe to your preferred package, and watch movies and TV series to your heart's content.
So, using Hulu, you will never miss a single minute of your favorite TV series or movie. The only thing that can stop you is a dead battery or poor internet service. You can even watch videos on the go.
How big is Hulu? In terms of paid member size, Hulu isn't bigger than Netflix, agreed. But the platform is giving Netflix and other top TV streaming platforms a run for their money.
In 2019, Hulu recorded 28 million subscribers. That same year, the company generated $700 million in ads and $1.3 billion from its paid subscribers.
Hulu is also available only in the United States of America and Japan. Therefore, even if you're a paid subscriber in the US and you decide to travel to another country where Hulu isn't available, you can't access your Hulu account. The only way to use the online streaming platform is to use a VPN, one that changes your IP address, though it's not something legal.
We can only hope that Hulu launches internationally soon. The platform is a must-have, considering the high level of entertainment and quality of media content it offers.
How To Use Hulu Without Paying
Hulu offers something many of the Favorite Streaming Services don't. For instance, it provides next-day access, meaning you can watch new episodes of various TV shows the night before they are aired on broadcast networks such as N.B.C., Fox, and ABC.
Hulu gives you access to thousands of classics and original TV series and movies in HD. So, it is worth splashing the cash on.
But what happens if you have no money or can't include paying for a Hulu subscription, in your budget, but interested in using the online streaming platform? Well, there's hope.
Here are ways you can use Hulu for free.
1. Use the free trial for new sign-ups
Do you already have a Hulu account? If yes, then this free option isn't for you. But if it's your first time, you can enjoy the 30-day free trial when you sign up.
The good thing about this Hulu's free trial is that it applies to the "Ads" and "No Ads" packages, which are $5.99 and $12, respectively.
Take advantage of this free trial. Just create a new Hulu account and use your debit or credit card to sign up. Other acceptable payment methods are Venmo, Amex Express Checkout, and PayPal.
Once your payment details are verified, you'll have access to the free trial.
Note: This free trial only lasts for 30 days. So ensure you cancel the subscription before it ends. If you don't, you will be subscribed automatically. That means the money will be deducted from your account.
Furthermore, the Hulu + Live TV plan's free trial is only for 7 days. So you only have 7 days to enjoy the free trial before the company starts charging from your account. You should also ensure your subscription is canceled before the free trial elapses.
The Hulu + Live TV plan with commercials cost $54.99, while Hulu + Live TV without ads cost $60.99, as of the time of writing.
2. Take advantage of account sharing opportunities
Do you have any relative or friend who happens to be a Hulu paid member? If yes, then count yourself lucky. Your next mission is to determine if he or she is willing to share the Hulu account with you.
Hulu supports account sharing, so both of you aren't doing anything illegal. Account sharing is available for the standard plans, including the Hulu + Live TV plans.
Now here is the catch. It's possible to stream movies on both screens simultaneously, provided that Hulu supports both devices. The next screen, which happens to be the second user and that of the original account owner, can stream videos on Hulu simultaneously.
Note: If there are two separate devices logged in to the same Hulu account, there'll be no room for a third user. The "too many screens" error message will display when a third device tries to log in.
Thus, if you are sharing your Hulu account, try to let whoever you're sharing the account with, know the dos and don'ts. Otherwise, you might regret sharing your account in the first place. Tell them to always log in from one device so that you can log in at any time.
Hulu Pros And Cons – Things You Need To Know
Is Hulu worth it? That's the first question you can expect from anyone seeking to use the platform. However, Hulu offers free 30 and 7 days free trial for standard plans and Hulu + Live TV plans, respectively.
With these free trials, you'll be able to decide if Hulu is worth your hard-earned money.
The pros
Reasonable subscription price:
Hulu's basic subscription plan costs $5.99 and is the cheapest compared to Amazon Prime and Netflix (both cost $9 per month). But get ready to put up with a lot of commercials.
However, if you don't mind the commercials, you'll find the Hulu basic plan enjoyable. You will not only gain access to watch movies and TV shows but save money.
Most online streaming platforms only update TV shows far into the season or once they are completed. But Hulu doesn't operate that way. Hulu updates TV show episodes a day after being aired.
With Hulu, media content streaming is a breeze. You can watch any legal movie or TV show of choice on various devices. These include Apple TV, smartphones, Xbox, tablets, game consoles, and others.
On Hulu, finding suitable media content to watch is quick and straightforward. Its "watch history" allows you to keep track of TV shows and movies you would like to watch, so you don't forget.
The Cons
Both the "ads and no ads" plans have ads. That's the fact. However, in the "No ads" plans, which cost $12 per month, commercials are rare. You'll only encounter commercials in some of the TV shows and movies.
The basic plan, which costs $5.99 per month, is the one with the most commercials. Hulu uses revenue generated from the ads to augment the low subscription fee. You'll be shown various clips of ads before and after every media content you watch.
Available in Japan and the US only
You can only use Hulu in the United States of America and Japan, and probably, in the US military bases.
We hope Hulu spreads to other countries soon so that paid members can use it whenever they move to different locations for business or other purposes.
Hulu only introduced the option to watch media content offline in 2019, in October to be precise. But you can only download content to an iPadOS or iOS device.
Conclusion
So now you know why Hulu has ads. Even the "no ads" plan still displays ads. Hulu is a top movie streaming platform, with an ever-increasing user base. You'll find content in all genres, such as history movies, crime movies, comedy TV series, and others.
You May Like These Articles As Well:
Old Navy Return Policy Explained
How Old To Gamble In Las Vegas? Age Requirements