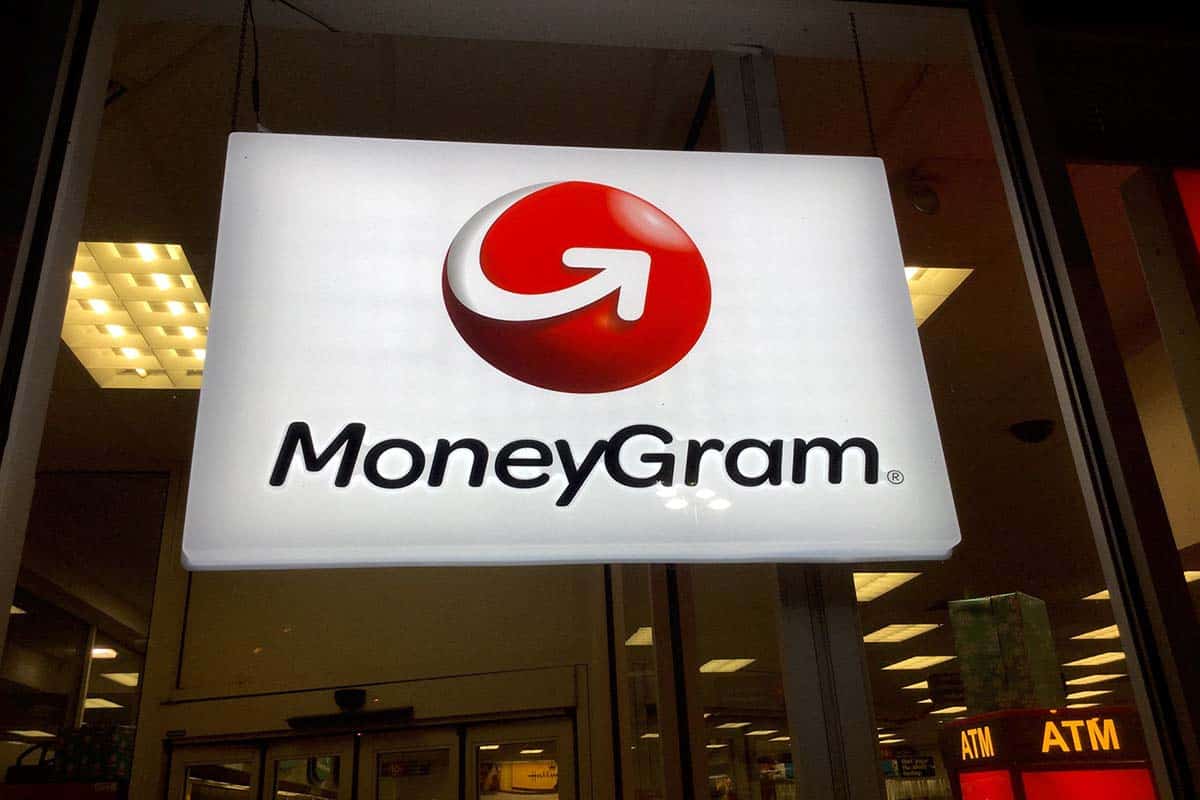 MoneyGram isn't most people's payment service of choice. But that doesn't make it unreliable. There are a massive number of money-transfer service providers out there. So, the business is more competitive than it may seem.
Launched in 1940, MoneyGram has a solid reputation for international transfers. Furthermore, its agent locations have increased massively over the years. MoneyGram now has 350,000 agent locations, spread across 200 countries and territories. But 30,000 of those agent locations are in the US alone.
Now, how does MoneyGram work?
MoneyGram's businesses are in two categories; financial paper products and global funds transfer. MoneyGram receives and transfers funds. It also offers diverse delivery options, such as home delivery, account deposit, cash pick-up, mobile wallet, and send to card. However, fund transferred to a receiver's mobile wallet or bank account is available for select countries. Visit MoneyGram's home page to know if a receiver's country is listed among those countries before sending funds. On their homepage, you can also estimate your fund transfer fee before you start the process.
Continue reading to know more about how MoneyGram operates.
About MoneyGram
Headquartered in Dallas, Texas, US, MoneyGram is formed by the merging of two companies; Travelers Express and Integrated Payment Systems Inc. It was founded in 1940.
MoneyGram now has thousands of agent locations worldwide and working hard to expand that.
Currently, MoneyGram operates in over 200 countries across the globe. Its first service was money orders, which today only represents a small fraction of their business share. Money orders are also available in a handful of agent locations across the United States of America.
MoneyGram has the license to operate in the 50 states in the US. It was licensed in the UK as an Authorized Payment Institution under the EU Payment Service Directive. This license empowers MoneyGram to offer payment services in the entire European Economic Area legally.
MoneyGram places great emphasis on its regulatory compliance. That's why it invests at least US$50 million on its compliance program annually. The company has built a solid reputation in the fund transfer business over the years.
MoneyGram is the first fund transfer company to introduce the Visa Direct, and use blockchain capabilities at scale. In 2019, the company reported that 60 percent of the revenue it generates from fund transfers isn't from the United States of America.
Reasons To Consider Using MoneyGram
The number of payment services available across the globe has increased astronomically over the years. But MoneyGram is still a wise choice for individuals looking to send or receive funds globally or domestically. Below are the reasons to consider MoneyGram.
MoneyGram's Payment Method And Delivery Options Are Unique:
MoneyGram gives you access to diverse delivery options, making things easier for the sender and receiver. Recipients can get their money sent via MoneyGram in various ways. These include sending to mobile wallets, cash pick-ups, bank accounts, pay your bills, Visa debit cards in the United States of America. You can even transfer money to an inmate with ease via MoneyGram.
Massive agent locations across the globe
MoneyGram's wide coverage doesn't only give the payment service an edge over its competitors. It also makes sending money to different parts of the world hassle-free for customers.
Varied cash transfer speed
MoneyGram offers various fund transfer speed to meet the needs and budget of diverse customers. There is the same-day delivery option in most of their agent locations, where funds get to recipients within 10 minutes.
The company also offers the cheapest option, where funds take a bit longer to get to recipients.
Supports numerous currencies
You can send money via MoneyGram to over 200 countries and territories. Besides that, MoneyGram also supports over 50 currencies. Some agent locations support multiple currencies, which allows users to choose a more favorable exchange rate.
How To Send Funds With MoneyGram
MoneyGram is the second biggest money transfer service provider across the globe. So, sending money via the company is still a viable option for most individuals and businesses.
Here are the steps to follow;
Step 1 – Understand the MoneyGram services and products are available to you
MoneyGram does not offer certain products and services in most countries. So, it will make sense to research the MoneyGram's products and services available to you and the proposed receiver before you proceed with your fund transfer. Taking such a step will help save time and energy.
Step 2 – Locate the nearest MoneyGram agent
MoneyGram is available in many countries. And you can locate the nearest MoneyGram agent in your country or location with ease. To do this, use the Agent Locator tool on the company's website.
Step 3 – Visit agent with the required document
MoneyGram takes issues regarding regulatory compliances seriously. They also have a laid down procedure that all agents must follow.
Customers are expected to provide valid means of identification upon visiting a MoneyGram agent.
You will be asked to provide your ID in most cases. Other relevant information includes the amount you wish to send and the full name of your recipient.
Please Note: When sending money, keep in mind that the recipient will be asked to present an ID during cash pick-up. Thus, make sure the name of the recipient (as you fill out the form) corresponds with the name on the ID. The location should also correspond.
MoneyGram offers other fund transfer options, with varied requirements.
Sending money to a bank account – To send money to a recipient's bank account, the details required are the person's account number and bank name.
Sending money to a mobile wallet – To send money to a recipient's mobile wallet, the details required are the person's international dial code and mobile number.
Step 4 – complete the fund transfer process
After filling out the form, double-checking the information supplied, making the amount you wish to send and transfer fee available, you can hand everything over to the MoneyGram agent. The agent will take it up from there.
Step 5 – Inform the recipient
If you made a fund transfer to your recipient's mobile wallet or bank account, it would enter the account directly.
If you want the recipient to pick-up physical cash at a MoneyGram agent, you need to provide the transfer reference number. It's an 8-digit pin that authorizes the recipient to claim the funds.
How To Cancel A Transfer Sent Via MoneyGram
You can cancel a MoneyGram transfer you made and get back your money. Funds transfer cancelation depends on how you created and sent the money.
Canceling a fund transfer made at a MoneyGram agent location
If you initiated your money transfer at any of MoneyGram's agent locations, you have to contact the company to cancel the transfer. And keep in mind that there's a cancelation fee you have to pay.
You can contact MoneyGram through various means to cancel a fund transfer. These include email, phone, or via the company's website. Cancelation requests usually take within 30 days to process.
Cancelation of MoneyGram online funds transfer
First, you need to log in to your MoneyGram account. Then go to your transaction history and cancel the funds you don't wish to process any further. You can find the fund you want to cancel on your Transaction Details page.
However, if you don't have a MoneyGram account online, you can make use of the tool called the "Track a Transfer." Use it to locate the transaction you wish to cancel and get it canceled.
MoneyGram Fund Transfer Speed
MoneyGram offers two fund transfer speeds. These include the fastest and cheapest option. Both transfer speed depends on the transfer fee you are willing to splash.
The fastest option is as the name implies. Your transfer will get to the recipient within 10 minutes. You also get the fastest option when you fund the transfer with your credit or debit card.
The only concern people may have about the fastest option is that the transfer fee is a bit high. Additionally, your credit card may request a cash advance, which is another fee that may increase the total transfer cost.
Next is the cheapest option. As the name implies, this option isn't as expensive as the first, but it is the slowest. You get the cheapest option when you fund the transfer via your bank account.
The cheapest option is the slowest because of the numerous processes it undergoes. So, if you want a receiver to go the cash much quicker, you need to choose the fastest option.
For the cheapest option, first-time customers are asked to do a compulsory verification. This verification process takes within four or more days. The fund transfer may cause another delay. It takes at least five working days for funds to get to the receiver.
Conclusion
So, these are some of the things you need to know about MoneyGram. They support funds cancelation, let you decide fund transfer speed, and decide fund delivery option. MoneyGram's wide reach is also a big plus for the company and customers. They have agents in many countries and territories and support 50 different currencies, which can be beneficial to customers.
You May Like These Articles As Well:
Is Whole Foods Publicly Traded?
How Far Has Curiosity Traveled?
Why It's Common To Get Bats In Your Maine Home From Spring To Fall